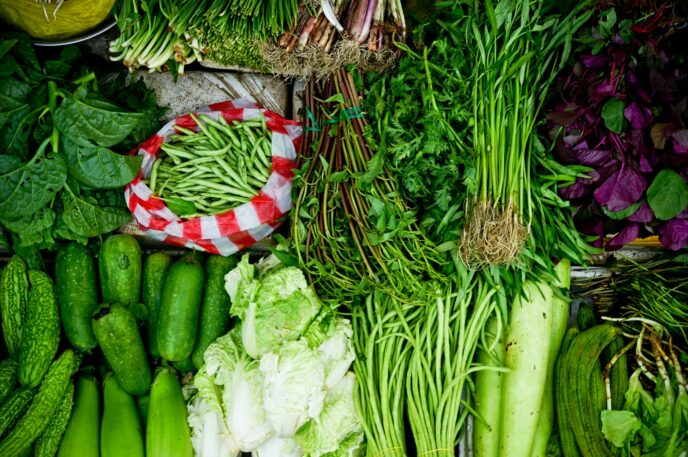 During Spring, farmer's markets are filled with fresh, local vegetables. As we near closer and closer to Summer, many more foods become available. So which of these seasonal foods can help energetically support your Liver, the organ "on call" in Spring?
The Liver loves greens and foods that are sour. By nature, vegetables have a cold essence, so it's best to cook them before eating, even in the warmer weather.  Warm foods will aid your body in the digestive process. Vinegar "cooks" or warms up the essence of vegetables, such as cucumbers. Fruits can be eaten raw or cooked.
Include some of these foods into your meals this Spring to support your Liver function:
-Bamboo shoots
-Broccoli rabe
-Cucumbers
-Dandelion greens
-Eggplant
-Fennel
-Green apples
-Lemon
-Pickled foods (ginger, cucumbers)
-Plums
-Scallions
-Sour pickles
-String Beans
-Vinegar
-Mung beans
Looking for some new recipes to add to your repertoire?
The recipe section of our website has some tried-and-true recipes as well as new favorites for you to enjoy. We've linked one recipe for each Liver-loving food below. Try these and others on our website. Do you have a great Liver-boosting recipe to share? Post it in the comment section below!
-Bamboo Shoots: Bamboo Shoot Stir Fry
-Broccoli Rabe: Broccoli Rabe and Veggie Mix
-Cucumbers: Clyde's Cucumber Salad
-Dandelion Greens: Dandelion Omelette
-Eggplant: Roasted Eggplant with Pine Nuts
-Fennel: White Fish with Tomato, Fennel, and Herbs
-Green Apples: Jelly Baked Apples
-Lemon: Asparagus with Lemon Marinade
-Pickled foods (ginger, cucumbers) Quick Pickled Daikon Radish Salad
-Plums: Apple Plum Breakfast
-Scallions: Avocado Soup
-String Beans: String Beans with Hot and Sour Sauce
-Vinegar: Balsamic Fish Soup
-Mung beans: Mung Bean Sprout Saute
Go Beyond!
Did you enjoy this taste of eating for healing? Learn more about our popular 6-week program, Dragon's Way Qigong®, which incorporates Qigong movements, eating for healing, and an understanding of five element theory to bring you back to balance.
Join an upcoming event! Check out our calendar of events to find a program that interests you.