This light sandwich with added lemon will help support your Liver function. Sour is the taste associated with the Liver and green is the color that resonates with it as well. Enjoy this healthy meal!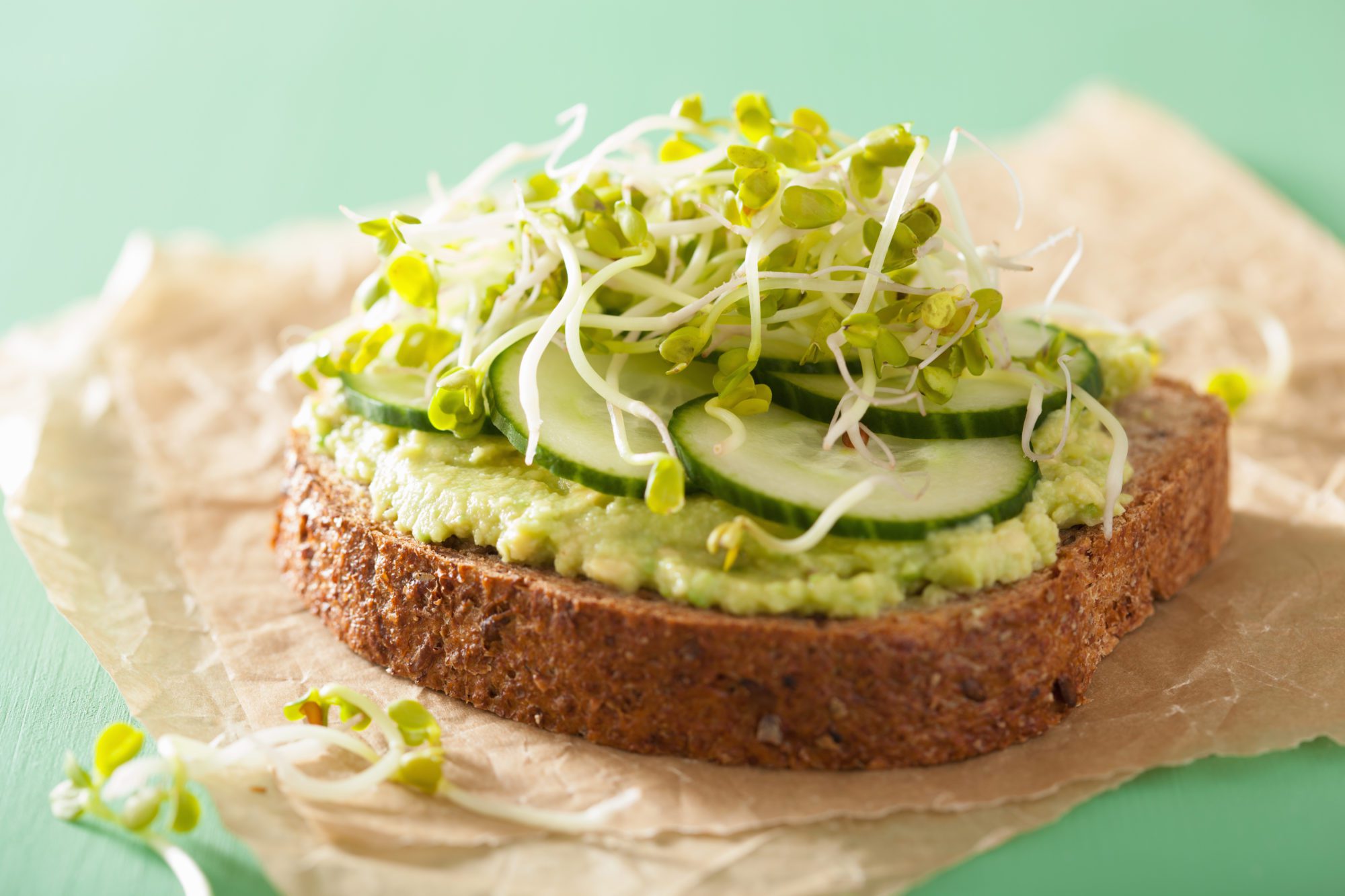 1 Tablespoon fresh lemon, juice
Sprouts (such as mung bean radish, or pea)
1/3 fresh cucumber, sliced
1 slice whole grain bread, toasted
1
Roughly mash the avocado in a bowl. Add the fresh lemon juice and salt.
2
Spread the avocado over toast.
3
Top with sprouts, cucumber, and another slice of bread.
4
Try other variations, such as adding tomato or replacing the cucumber with grilled zucchini.
5
Learn how to make your own mung bean sprouts.