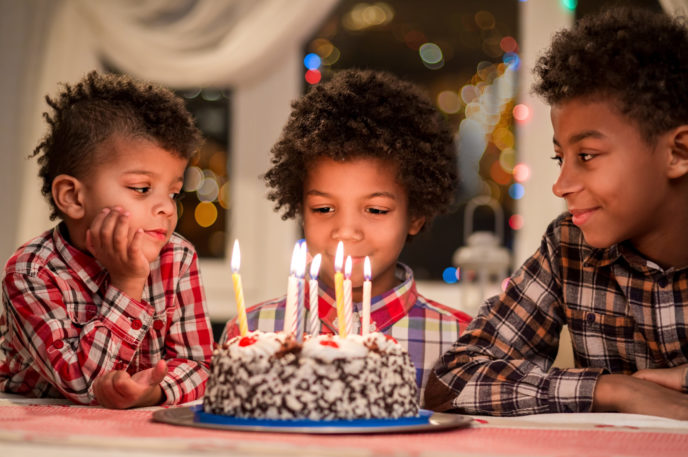 On the day you were born, your spirit came to this earth. It entered into a human body and chose a specific family so you could have a human experience. The month, day, time and location of your birth all have a greater meaning. There are no accidents!
On the date and time of your birth, your Qi reaches the highest level. It's up to you to connect with that energy field. It's easy to celebrate on the day and even at the exact time of your birth. But what's missing? Location, location, location!
Every birthday is an opportunity to experience life anew. It's a chance for you to make your mark and put your signature on this earth. Go back to the city, and even the hospital, where you were born. Stand outside and meditate as you connect to the consciousness of your birth and the unique energy your spirit brought to this life. This simple act can change everything! It can help you jumpstart your spiritual journey.
As you celebrate, make a wish—a big wish—and blow out your candles. As the flame goes out, it doesn't disappear. Instead, it transforms into your physical body. Light becomes light. YOU are the light.
But a birthday isn't just for the celebrant. When you celebrate someone's birthday with them, you receive a gift as well. We all have Qi—or life force—within us. As long as we are alive, this Qi flows through us. Your Qi is highest on the date, at the time, and in the location of your birth. As you celebrate another year of blessings with your friend or loved one, the celebrant is inviting you to share in their life's purpose. Be appreciative of this shared journey. See the beauty in their eyes, feel the power of their wish and allow it to light your life.
Read More!
Every Day is Your Birthday because every day is worth celebrating. Find your joy!
You are a star! Find out what Grand Master Lu has to share about birthdays: Ask Grand Master Lu: Birthdays.
Paula and her daughter took Grand Master Lu's advice. Find out more about the journey back to their place of birth: Paula's Story: Lineage and Love.