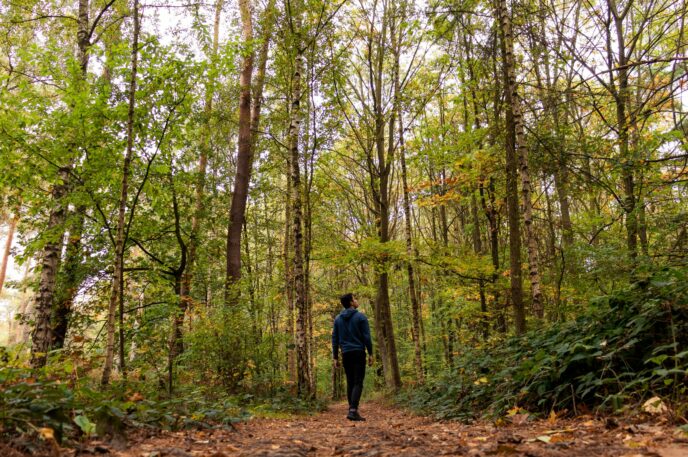 In recent years, many scientists and researchers have explored the connection between nature and mental health. Various studies have shown that visiting a naturally green space—even briefly—can lower stress hormones and improve one's happiness and attentiveness. Nature clearly nurtures! Being in Nature de-stresses and replenishes—it's as easy as taking a walk through the park.
Try these tips to tap into Mother Earth's unconditional love:
1) Take a break! Take multiple smaller breaks per day. Find a quiet space outside to simply sit and be. Practice The Dragon Stands Between Heaven and Earth for a quick pick-me-up. Need something a bit more discreet? Try the Four Energy Gates for a full tune-up.

2) Buy a plant for your office. Turn away from your computer (or phone) screen throughout the day to focus on your plant. This quick exercise relaxes your eyes and helps de-stress your body.
3) Go for a nature walk. If you are lucky enough to live or work near a forest or park, take a longer midday break and walk through Nature. Breathe in the fresh air, watch the trees sway in the wind and listen to the scurrying chipmunks. Become aware of the larger connections you are part of.
Explore More!
Tap into a variety of resources to replenish your whole being—mind, body, and soul. Read blogs on the benefits of Forest Bathing and take a meditative journey with Grand Master Lu.
Then register for an upcoming program. Explore Tao of Morning Qigong or our life-changing, 6-week program, Dragon's Way Qigong.