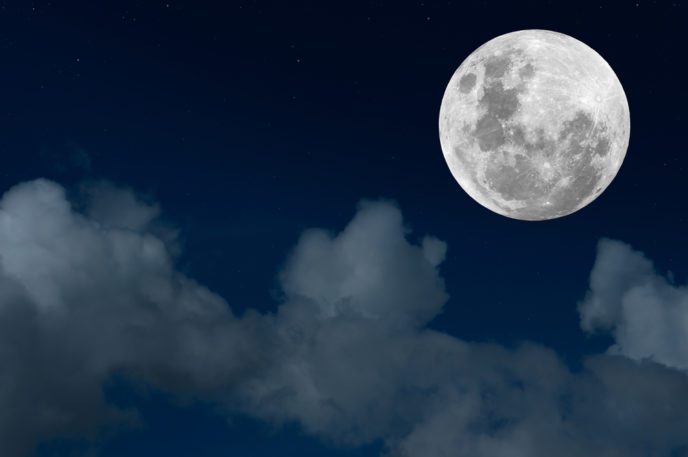 Every month, we have the ability to experience the intensity of Universal Qi. It's right there, bold and bright in the nighttime sky. The full moon reminds us of our powerful presence and our everlasting connection to the Universal. Tapping in to that power and beauty not only intensifies our own but gives us the ability to recharge, refresh and renew. This month's showing—and the last (and 13th) of 2020—will grace the skies on December 29 at 10:28 pm EST.
December 2020 has been a whirlwind of celestial energy. Between multiple meteor showers, the great conjunction of Jupiter and Saturn on the evening of the Winter solstice and one final full moon—the Cold Moon, Nature is sharing its beautiful gifts to help close out a tumultuous year. While the last few days of 2020 lie ahead, a whole year of new beginnings is on the horizon.
You create your own reality. What do you want to achieve in 2021?
Join our virtual practice from wherever you are. At 10:28 pm on December 29, stand outside with a clear view of the full moon. Imagine that you are inside the moon, or better yet, envision yourself as the full moon itself. Focus on the things you'd like to achieve in 2021 as you hold the Qigong posture, The Dragon Stands Between Heaven and Earth. Hold this posture for 12 minutes. Each minute of your practice represents a new month in the coming year. What power you have to set intentions for a bright, healthy and prosperous year!
A Look Ahead
Welcome 2021 with a New Year's Eve Meditation at 9:00 pm EST on December 31, 2020. The meditation will be posted live on Grand Master Nan Lu's YouTube Channel.
Check out our Calendar of Events for fresh, new ways to ring in the new year: Women's Health, Winter Soup Cleanse, Qigong classes and much more!