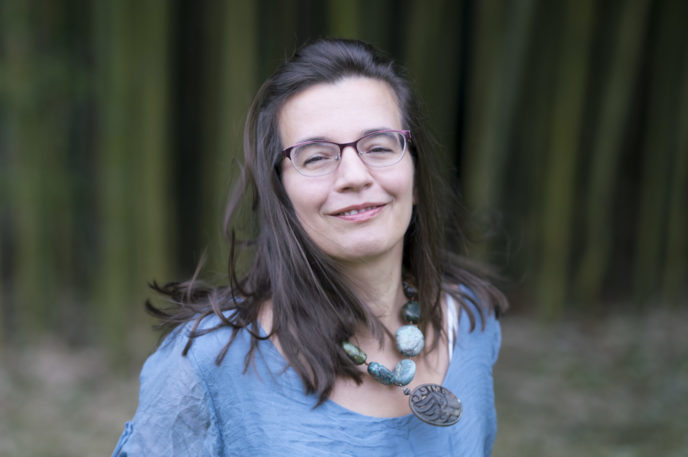 Becoming a certified Dragon's Way® instructor was a very big honor for me. After years of practicing Wu Ming Qigong under the guidance of Grand Master Lu, I felt a calling to share this incredible energy healing with others in my new community in Midcoast Maine. The Dragon's Way Program gave me a very simple, yet powerful beyond measure, framework to be able to guide people as they unearth their own self-healing abilities.
It's quite wonderful to witness new participants, or as I call them, the courageous Dragonettes and Dragonettas, breathe in the profound wisdom that the Dragon's Way program is built upon, which is Love and Faith: Love and Faith in yourself and the Universe.
I'm a proud Dragon Mama of each and every one's achievements. We share, we laugh, we work hard, and the results bring a huge smile to our faces.
I remember the first time tears of joy came to my eyes.
After one of my Dragonettas took the program for the second time, she exclaimed: "Wow, I don't remember the last time I saw my nails!" She entirely stopped biting her nails. Yes! I can say that through the Dragon's Way program, we can see and feel the power to change and continue to do so. Each class is different as each moment is an opportunity for discovery, one baby step at a time.
I'm not a doctor. I'm not here to diagnose or treat any illnesses. What I can do is help, support, motivate and educate to the best of my knowledge and capability so that we can all regain health, balance and harmony.
I'm also here to learn from every one of you.
Thank you! And I hope our paths will cross one day.
– Olga Oros, Certified DW Instructor
Click here to learn how you can become a Dragon's Way certified instructor.