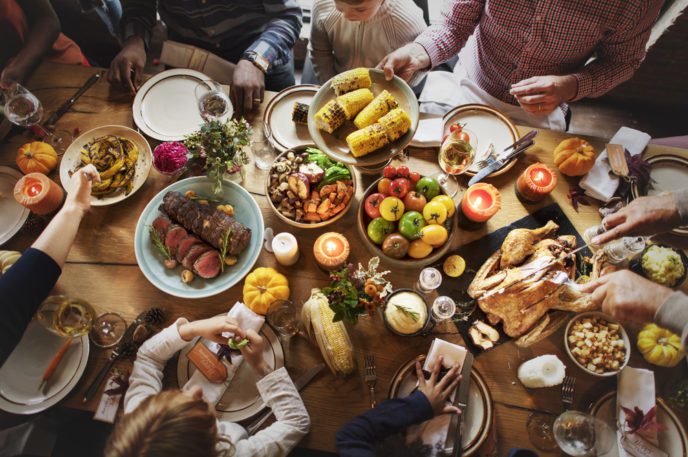 Cell phones and technology are a part of our ever-changing world. They allow us the freedom to explore and connect on a moment's notice. But we have become so connected to them that we have lost the interconnections–to ourselves, to friends and family and to Nature. When dining in a restaurant or gathering around the dinner table, most people have their phones at the ready. But do people really engage with each other anymore, or are they simply sitting together, while phones take center stage?
This Thanksgiving, take the time to truly enjoy the warmth of friends and family. Remember the true meaning of Thanksgiving: a day to express gratitude for all that we have and for the opportunities, experiences and relationships that continually open themselves to us.

Here's a TCM tip to help you enjoy your Thanksgiving celebration: Turn off your cell phone and leave it in another room. Ask everyone in your party to do the same. Then take a deep breath and smile. Forget about running back to the other room to check your phone. Be 100% present in your conversations and interactions. Make the dinner table a time for sharing and laughter. Experience eating with joy and without distraction, so you can digest the day with deep gratitude.