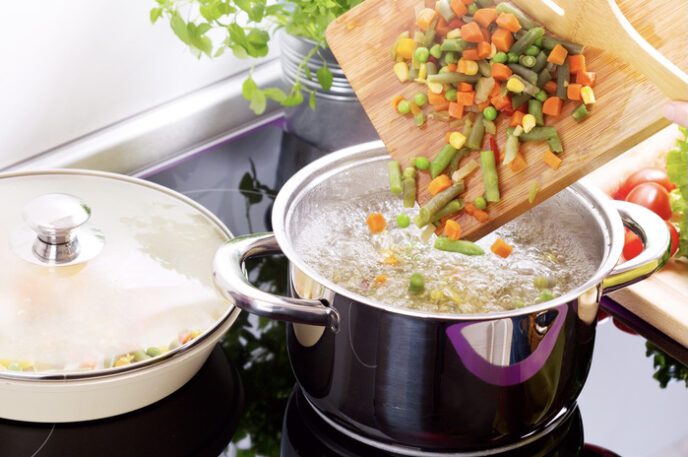 Suppose you have been cooking all week. You have a little bit of this and a little bit of that left over, but not quite enough to pull together a satisfying meal that will appeal to the family.  Or do you?
Leftover soup is the collective energies of each dish, put into one main dish. Not only is it a great way to use up your leftovers, it's a perfectly delicious way to bring new life to already seasoned foods.
In a stock pot, simply saute 1/2 chopped onion in 1 Tablespoon of olive oil. Then chop your leftover vegetables into soup-sized bites and incorporate them into the pot. Stir to warm through. Fill the pot halfway with water and bring to a simmer. Taste the soup and season accordingly. (Flavoring tips: One teaspoon of mushroom seasoning will enhance the flavor of just about anything. Plus, a splash of lemon juice or a handful of dill or mint  will bring a nice crisp freshness to the soup.) If you'd like to add cooked noodles or leftover fish, add them to the pot right before serving.
Everything is Qi or energy, and all energy has a purpose, including food! Look at the energy you just put into your quick and easy pot of soup! Each spoonful is an accumulation of the love and Qi you spent in the kitchen throughout this week.