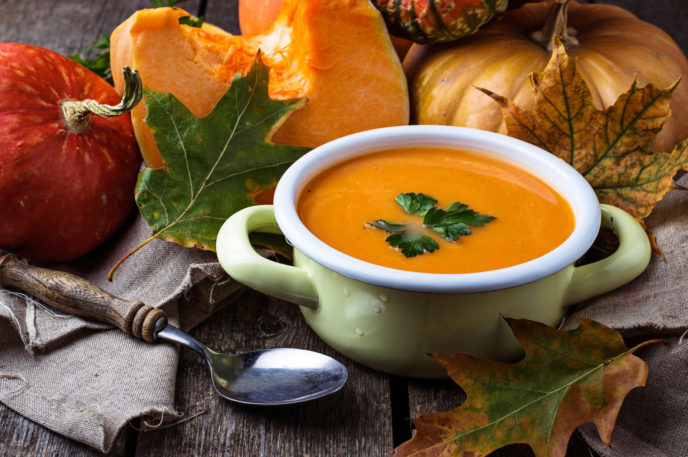 On Thanksgiving, we all indulged in a lot of good food (and company, too). We asked our bodies to work overtime to process and digest all that we put in. Now's the time to give our digestive systems a bit of T.L.C..
Whether you cooked or enjoyed someone else's handiwork, chances are you have an ample amount of leftovers in your fridge. Use these delicious foods, as well as other foods from previous meals to make a short cut soup–Dragon's Way style. Our health and wellness program, The Dragon's Way, is all about conserving energy, and this soup helps you do just that–while enjoying the delicious flavors of Thanksgiving in a nice, warm bowl.
Here's how to make this quick and easy soup: Chop an onion and saute it in olive oil with a pinch of salt and pepper. Add carrots, green beans, and/or other vegetables you may have to the pot. Then add about 6 cups of water and 1-2 cups each of stuffing and sweet potatoes. These ingredients will add flavor while also thickening the soup. Add a few pieces of turkey, or leave the meat out for a vegetarian meal. Use an immersion blender to make the soup creamy. Serve it hot, with a big scoop of cranberries on the side.