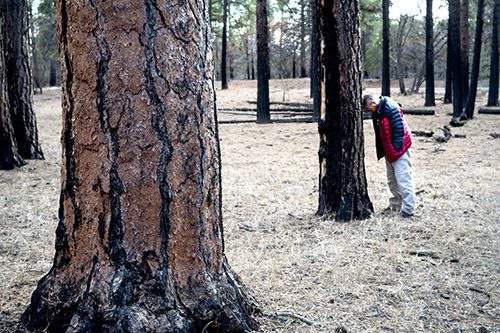 The seasons cycle. Winter turns into spring, replacing a once barren, snowy landscape with hints of color. Summer's warmth then rejuvenates the land. And when its bright colors fade, crunchy leaves coat the ground. The crisp, fresh air of fall gives way to winter's chill once again. Nature's seasons are something we can count on—they're cyclical, and even though we may prefer one over the other, all four seasons are necessary to Nature's survival.
Nature is smart. It knows to rest in the winter in order to prepare Earth for all of its future growth. We naturally do the same. We wear warm, fuzzy slippers and curl up on the couch with a blanket. When it's time to go outdoors, we bundle up in scarves, hats, and gloves. It's not just a barrier from the cold—it's instinct. Deep down, we know how to protect our bodies and how to maintain our health.
It's pretty easy to see that it's important to bundle up in the cold weather. But what about the next few weeks of late fall, when it's not yet winter weather consistently? The weather is cold in the mornings and evenings, but warms up in the afternoon. Many kids are at the morning bus stop in shorts or lightweight clothing anticipating a warmer afternoon. But during late fall, Nature is transitioning into winter. It's preparing for its long winter rest.
So as Nature prepares for its downtime, take some time to focus on you. Practice Qigong, eat warming foods, dress for the season and get plenty of rest and relaxation.
Learn More!
If you like this perspective, read more. Learn how to use the Four Energy Gates in your daily life for a full-body tune up, no matter the season.