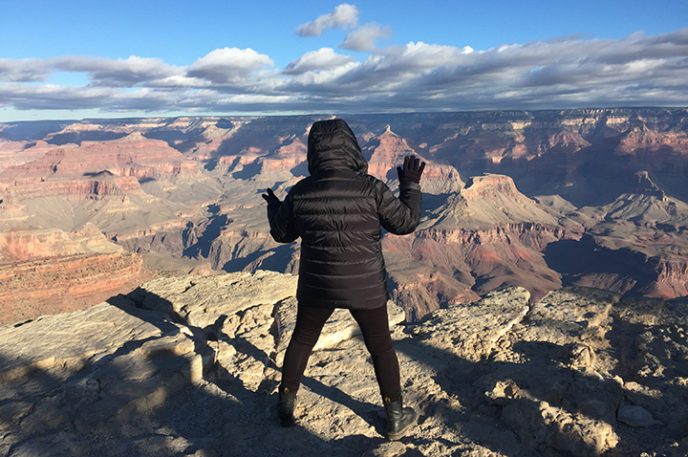 The greeting card aisle has all sorts of well-wishes—anniversary and birthday greetings, love and 'miss you' greetings, and get well wishes. These get well wishes are nice to send to someone that is already sick. These are wishes for a smooth recovery and healthful healing. But what if we replaced the word "get" with the word "stay"? The meaning of the message would certainly change.
There are many four-letter words in the dictionary, but this is is one that carries a positive message. "Stay well" sends a message, not of healing and hope, but of constant health. If you stay well, you maintain your health—you are balanced. So the next time you see a friend looking youthful, healthy, and vibrant, go buy her a get well card. But be sure to cross out "get" and change it to "stay."
Here are some tips to stay well this winter:
1. Dress warm! Wear a hat, gloves, scarf, and a long coat that covers as much as possible.
2. Sleep! Take a cue from Nature and hibernate, or at least get lots of rest, this season.
3. Warm it up! Eat warm, cooked foods and drinks, and season your foods with warming spices, such as cinnamon, turmeric, nutmeg, and ginger.
4. Practice! Remember an outward sickness is a reflection of what's going on inside. Practicing Qigong will help you stay balanced throughout the winter and the coming year.
Click here to read more about the benefits of Wu Ming Qigong, and then go get your practice on!