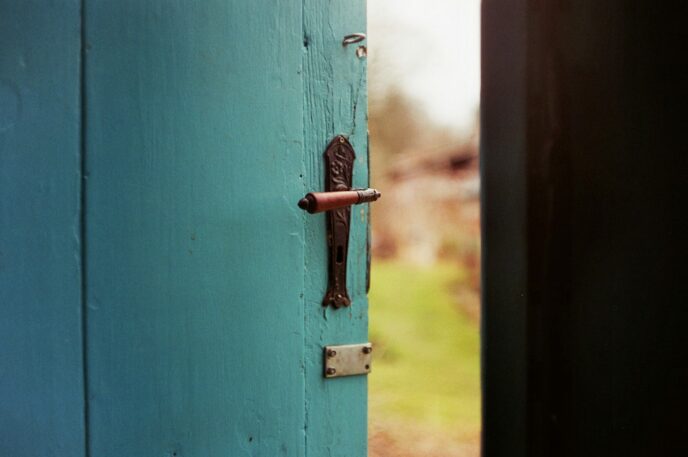 Physically speaking, every door is intended to be opened. It is constructed with hinges and a knob or lever to open and close it. But as we go through life, many of the doors we try to open invariably stay shut. And many other doors open willingly, like a golden pathway leading us to new adventures.
As we embark on new discoveries and open ourselves to choices and decisions, we often look at what's in front of us with focus and intention. We may take on a new job opportunity, a move, or other life decision, happy for the choice we made but not realizing what it could possibly lead to in the future. Perhaps your career move feels like a breath of fresh air. Yet you make a connection at some point in this role that leads to something even better—something you never could have imagined prior.
The truth in life is that we are not traveling solo on one linear road. We are meant to take the scenic view and discover the beauty in all aspects of life. And as we delve within and embrace our own gifts, we color our paths and enhance the lives of others around us.
#betruetoyou
Keep Discovering
Learn and grow in every aspect of your being. Check out some of our upcoming class offerings:
Dragon's Way Qigong®: 6 incredible weeks of delving within. First class starts September 19, 2022. Register
Qigong for Breast Health Intensive: Build energy flow through the breast area with targeted Qigong practices in this 3-part series. Learn more and register.
Fall Qi Connection: Intensive with Grand Master Lu: Harness the energy of Fall and learn to flow seamlessly through this season. Learn more and register.