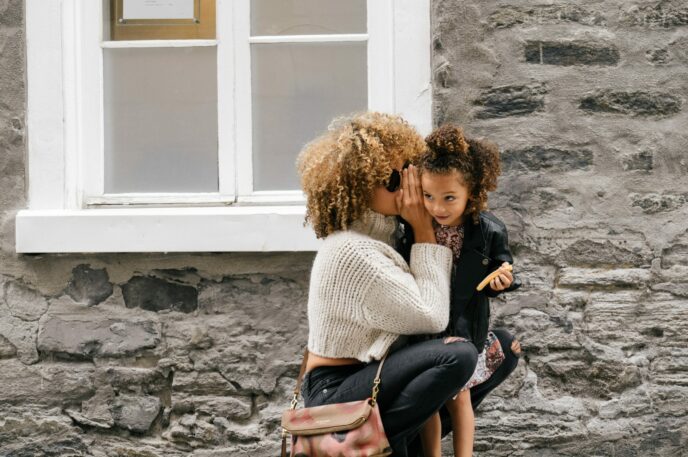 As parents, it's important to be good role models for our children. Even when we don't think they're looking, kids see, hear, and feel everything we express. Have you ever stopped to listen to yourself? It's not just the words you use, but your tone and body language that convey the real message behind your words.
Things that are important for kids to know and feel:
-They are loved.
-They are respected.
-They always have at least one person in their corner.
-When they talk, you will listen—without judgement—no matter how busy you are.
Although the above ideals sound easy, they're often quite the opposite. Kids often find the most inopportune time to share their deepest thoughts—like when you're juggling a million things at once. Catch yourself the next time it happens. Do you stop and truly listen or let their stories play in the background while your mind wanders to your to-do list?
Be the person that stops and listens. Change the story that plays over and over in your mind. Instead of running from one thing to the next, find a moment of quiet. Breathe, soak it in, and remember that peaceful feeling. The next time you are feeling harried, bring back that feeling of peacefulness. Practice this daily, or more often if you can.
Remember, your kids are always watching. Much of the "teaching" we do is what they see when we're not looking. So lead with patience, respect, and love. Have a humble Heart and a peaceful soul. Teach your children how to find moments of quiet and balance in an ever-moving world. This is a gift they will carry with them forever.
Have You Heard?
Heart Harmony Summer ReSet is around the corner!
Starting June 21, join us for seven days of Qigong practice and eating for healing, along with guidance and wisdom from Grand Master Lu. It's a week-long experience you will not want to miss! Learn more and register today!