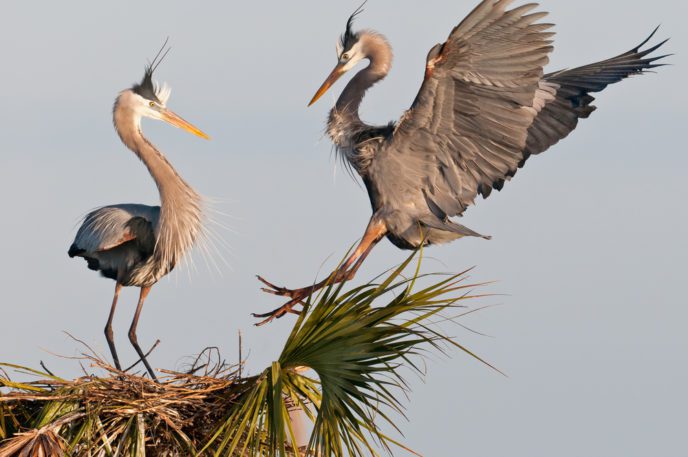 When you think about a free spirit, what comes to mind? Some may recall people, whether living or historic, that slid past societal expectations in favor of following their passions. Others may choose to focus on Nature itself—the wind and waves—completely and utterly free to express itself. When we look to the animal world, those that have freedom to soar through the skies, run on the land or swim to the depths of the ocean at their will represent this free-spirited breath of fresh air.
Let's take the birding world as an example. Whether as tiny as a finch or as large as a great blue heron, flying creatures know virtually no boundaries. They take to the skies to migrate, hunt for food and avoid predators. Yet, when they land to rest or build a nest, where is their trust and faith? Is it on the tree branch that could have been weakened in a storm? No. Their trust is on their own wings. If the branch breaks, the bird can freely flap its wings and fly to safety.
This is the feeling of freedom. It's the knowledge that you don't need to worry or fear what might happen, because your faith and trust in your own instincts is so strong. Where do your trust and faith lie?
Believe in yourself. You are powerful beyond measure.
Inspired? We are too. Keep reading and learning. Be free!
Try these posts for an added boost: Faith, Belief and Harmony: Finding Your Inner Answers and Words of Wisdom: Making Miracles.