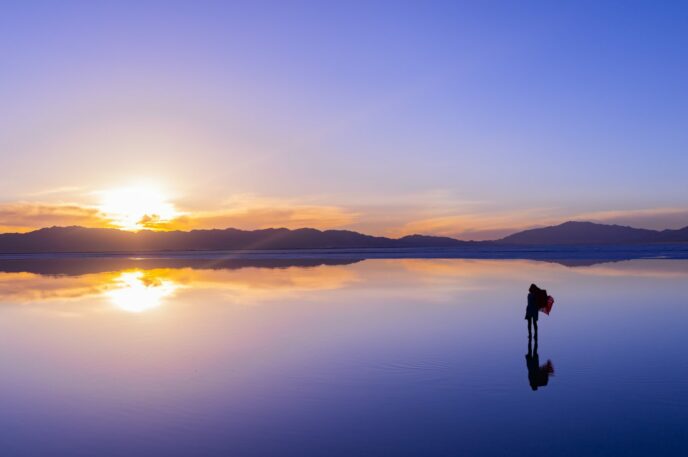 Meditation is not something that you do or you practice. Real meditation just happens. It's the same with love.
You can't plan for meditation, just as you can't plan for love. Instead, you prepare your mind and body so that one day meditation may happen to you. What does this preparation look like? Learn to release your anxiety, stress, worries, and fears. Stop thinking and over-analyzing. Simply put but not simply done, let go of the mind.
Often times, we walk into a meditative session with our minds, not our free hearts. But true meditation cannot be associated with the mind. The mind is limited, but love is unlimited. So are the Universe and life itself. In order to connect to these higher messages and reach the spirit, you must drop your mind. When the mind disappears, meditation exists.
Letting go of the mind is not an easy feat. We are conditioned to think, analyze, and do on a continual basis. To do lists, dinner recipes, responsibilities, and thoughts are continually churning in our minds.
So how do you quiet the mind and connect with your inner self? Some people find a meditative aid useful. Choose a symbol that you connect with personally or an image of an experience that brings you to a place of peace, happiness, and calm. This symbol can be used as a gateway to pass through to this deep meditative state, where you allow your thinking mind to take a hiatus and your intuitive nature to take over.
After you train yourself to develop this inner calm, you won't need a meditative aid. You'll simply be able to close your eyes, breathe, and find your center. And eventually, you might even be able to reach the point where you don't have to set time aside to meditate. After all, everything is meditation. Can you live your life as a living meditation?
Practice with Grand Master Lu
As you step into this new week filled with a constant swirl of thoughts and emotions, take some time for yourself. Recall that symbol or experience that quiets you from within, and  enjoy this guided meditation. Come back to it as many times as possible throughout this week. Then check in with yourself. How are you feeling? If you see progress, make it a part of your daily ritual.