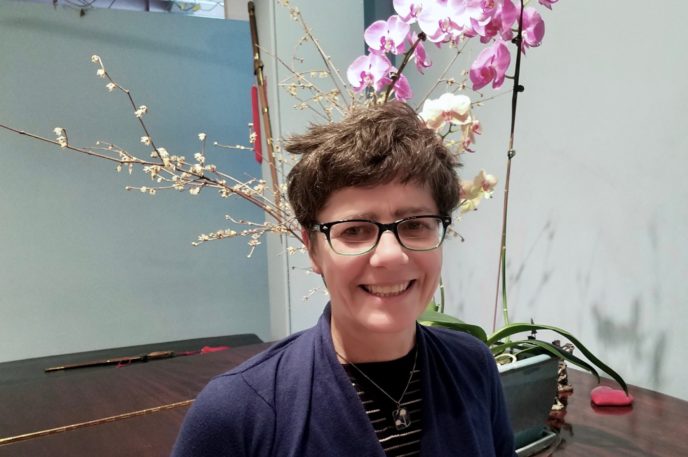 My story began in January of 2012 when I was diagnosed with Right Side Breast Cancer. It was stage 0 at first and then stage 1 at the time of surgery. My surgeon decided to do an MRI to see how deep the surfacing cancer cells lived. The MRI revealed three large areas of unknown activities. A triple biopsy confirmed three spread out contaminated areas. I was given lots of choices every step of the way: 3 lumpectomies or 1 mastectomy, test and freeze the nipple or remove the nipple, test the lymph nodes or not, reconstruction or not, radiation or not, chemotherapy or not. My reconstruction failed and I was actually glad I did not have to live with an implant.
Rewind to 2004 when I was introduced to Dr. Lu's practice. Here, I received acupuncture for allergies and practiced tai chi. After my diagnosis eight years later, I learned about Dr. Lu's work with breast cancer patients. I reached out to Dr. Lu and Tatiana to support the process and also to prepare myself for my mastectomy and the after-care. For the past 5 1/2 years, I have been seen by Tatiana and a team of Western practitioners. I have appreciated everyone's cooperative attitude and respect for each other's medical perspectives.
With acupuncture, herbs and Qigong, I have been able to weather hormone therapy Tamoxifen and suffer minimal side effects. I feel stronger and healthier than before I was diagnosed. For example, I no longer have major allergies in the spring and fall, I have learned to identify and release stress, and I have made life decisions that have brought about positive changes.
For two months after surgery, I was able to 'just be' a day at a time, accept the recovery and rest, minimizing fear and stress. I took the Dragon's Way® program twice and have been slowly integrating the practice into my daily life. I have developed a better sense of self-awareness and the knowledge that I can self-heal.
In our original consultation, Dr. Lu told me, "You need to know what you want and move on with no regret." The past is over and that experience is behind me. Now instead of looking back, I look forward, knowing that every day is another opportunity.
– Florence Poulain