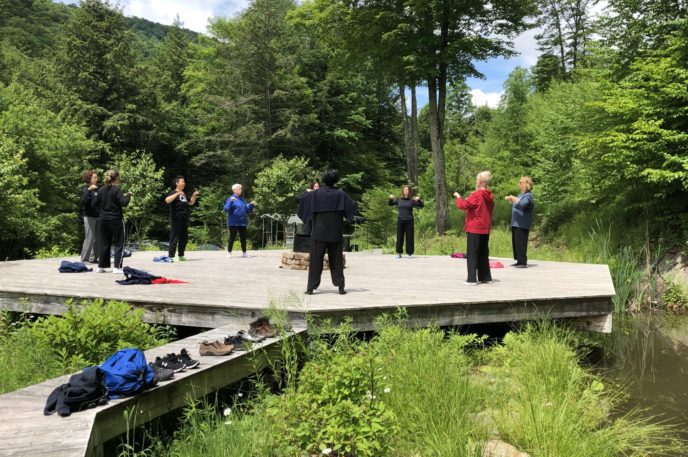 What is the bridge that connects body, mind and spirit? What makes them indivisible? In traditional Chinese medicine, this bridge is called Qi, while in modern science, it is referred to as energy. Whether from the TCM perspective or modern science, it's all about energy and frequency. However, there is a quantum leap from the mind level to that of the spirit, to the unconditional love and consciousness of the Universe.
More than five thousand years ago, ancient masters discovered that "Nothing is everything; everything is nothing." Atomic, nuclear and particle physicists are just beginning to penetrate the same mysteries of energy that ancient masters comprehended during spiritual practice many millennia ago.
Everything is energy, and all energy has consciousness. Good health depends on how you use your Qi and connect with life events and Universal life force. Click below to listen to Grand Master Nan Lu's podcast: How Energy Practice Can Help You to understand the power of Qi and its application in your daily life.
Podcast:
Text excerpted from Digesting the Universe: A Revolutionary Framework for Healthy Metabolism Function.

Want to Learn More?
Join our Daily Calls at 9 AM (EST):
Grand Master Nan Lu will share his thoughts and open the phone lines to hear your questions. To attend live and ask your questions, please
register.
Recordings will be posted on
Grandmasternanlu.com
.