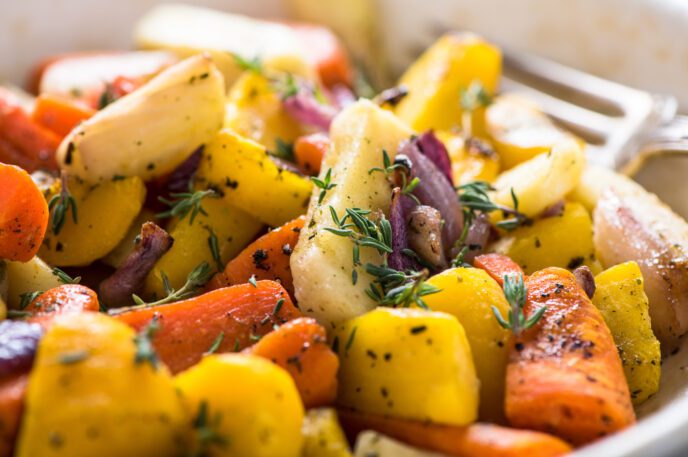 It's turkey time! The traditional Thanksgiving dinner consists of roast turkey, stuffing, mashed potatoes, cranberries, and green beans. Over the years, creative chefs have put their spin on Thanksgiving, adding a few dishes and tweaking a few others. One thing is for certain. At this time, the grocery stores run low on butter, cream cheese, cream of mushroom soup mix, and stuffing preparations. Thanksgiving is a heavy meal, often leaving us feeling tired and a bit bloated. Where are those elastic pants? Instead of spending half the evening digesting (and perhaps regretting) your heavy meal, indulge in a Qi-building Thanksgiving feast.
Whether you're replacing the turkey or simply adding new dishes to your traditional menu, our Dragon's Way Qigong-inspired recipes are sure to excite the taste buds of everyone at your dinner table. Click here to search for your favorite recipes.
For a spin on some traditional side dishes, try root vegetables and gourds, such as butternut squash, pumpkin, and sweet potatoes. These fall favorites offer support for the digestive system. Here are some specific recipes you may enjoy: Roasted Pear and Butternut Squash Soup, Pumpkin Soup, or Rainbow Roasted Root Vegetables.
Not a traditionalist? Perhaps you'd like to change up Thanksgiving entirely. Add a noodle dish or a fish dish. Noodles represent long life and fish helps the body build energy. Here are some favorites to try: White Fish with Fennel and Grand Master Lu's Dragon Noodles.
Any way you celebrate, do it with a smile. Life is a pure blessing, and we are grateful to have this opportunity to share it with you.