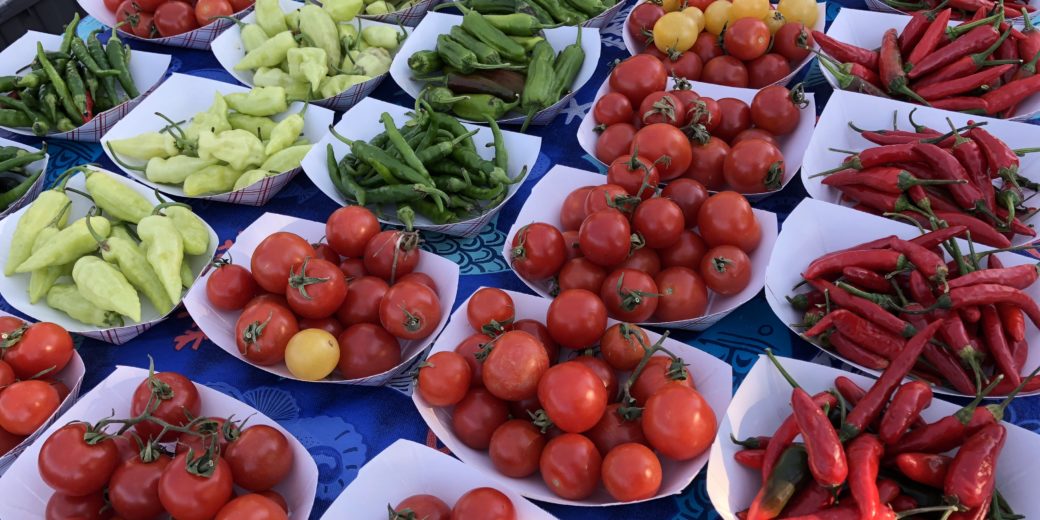 This time of year, the air is crisp and cool. Farmer's markets are in full swing as farmers share their week's bounty with those willing to partake. It is a feast for the eyes—for all senses, really—as colorful vegetables mound on top of one another and glorious smells fill the marketplace. Soon after entering the market, you walk from booth to booth sampling old and new favorites. Some common produce, like carrots, celery and apples, are made anew with herbs, vinegar and other dressings that leave you with a longing for more.
As you walk through the market, look for fruits and vegetables that you haven't yet tasted. Allow the farmers to share their wealth of knowledge with you. You might ask, what is Swiss chard? How might I prepare that? or Why is this cucumber round and yellow while most supermarket varieties are long and green? Challenge yourself to step out of your comfort zone—try something new!
Once you get home and unpack your bag of delicious jewels, be creative—cook on the fly! Don't worry about measurements and specific recipes. Let the tastes of the market guide you. Allow your intuition to take over as you sauté Vidalia onions, chop heirloom tomatoes and dice green peppers. If you're stuck and need some inspiration, click here to check out our healing recipes.