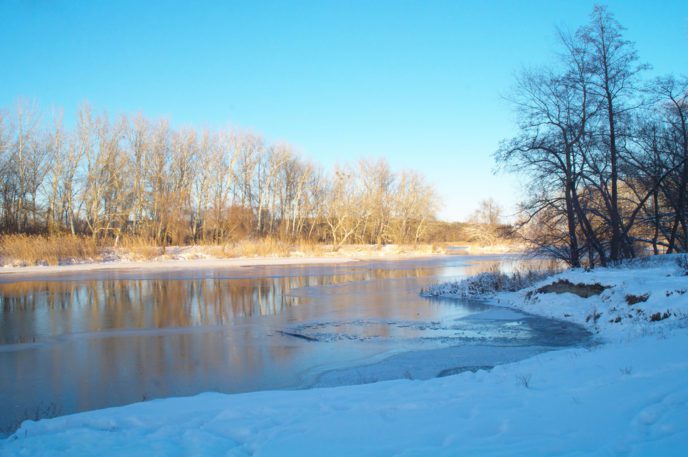 So often we let fear get in our way. An opportunity arises and you feel an awful pit in your stomach or that little voice whispering in your ear. Is it a wise voice asking you to "follow your gut" or a roadblock put in your way by fear? The two are sometimes hard to differentiate.
It's easy to let fear get the best of us. Doing so keeps us on the straight and narrow. It requires minimal changes, if any. But what if you let the fear subside and took the opportunity—what then? How might your life change?
Consider this scenario: A businessman was up for a promotion. Taking it would've required big changes for his family—changes he wasn't ready to ask them to make. He decided to pass on the opportunity, and instead, it was given to someone two rungs below him. When the promotion was offered to him again 5 years later, his family was much more adaptable and could more easily adjust their lifestyle. However, this opportunity wasn't as rich and fulfilling as before. The title was slightly different and the changes were a bit more drastic. He deliberated but knew that if he passed up this opportunity, he wouldn't be considered for a big promotion again in the future.
Although he passed up the first promotion for the right reasons, when the second came along, it wasn't as good as before—it never is. Why is this? Time changes people. It changes perspectives, vision, and the opportunity itself.
We see this every day. Let's say your master teaches you some movements. He tells you to practice, practice, practice—every day. You go home and practice a few times a day at first, and then, as your schedule begins to fill, you lessen your practice to 3-4 times a week, then once a week, until it eventually drifts away completely. What became of your gift? Your master chose you for a reason. When you are given a gift or an opportunity, take hold of it. Mold it. Shape it. Make it yours.
There are no second chances in life. Each moment presents itself as-is. At that very moment, you must decide whether to take the leap and go for it or to let it pass you by. Sure, fear comes into the picture. And yes, you must decide whether that little voice is supportive or fear-based. But once you do, let the fear fall away. Let the outside influences drop off—schedules, money, time, etc.—and look at the opportunity in its raw state. Nothing is as important as this individual moment. So grab hold of an opportunity when it arises. The next time, it'll be different. An opportunity is never the same twice.