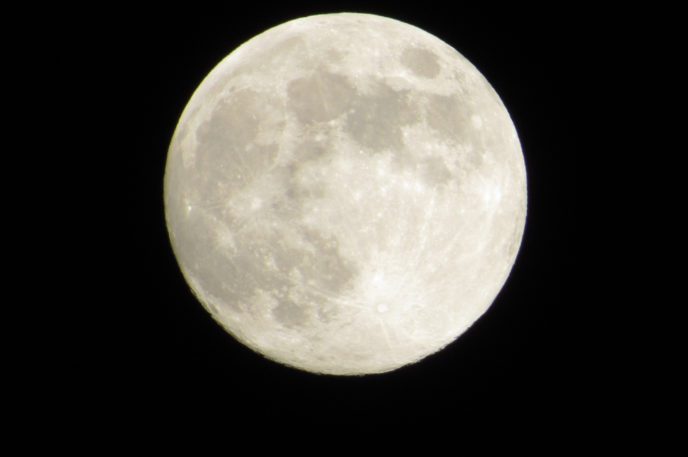 Every month, we have the ability to experience the intensity of Universal Qi. It's right there, bold and bright in the nighttime sky. The full moon reminds us of our powerful presence and our everlasting connection to the Universal. Tapping in to that power and beauty not only intensifies our own but gives us the ability to recharge, refresh and renew. This month's showing comes in an unusual form, but as we know, in the Spiritual world, everything happens for a reason.
The last full moon of 2019, and consequently of this decade, will grace the skies on 12/12 at 12:12 am EST.
When all numbers align, as in this instance, it's a harmonious sign of completion. There are 12 months every year, so the fact that our last full moon of the year is surrounded by the number 12 signifies that our yearly cycle is now complete. The larger Universal message is one of total balance. What a beautiful way to end the year. In order for this harmony to be achieved, the month, date and time of the moon's peak all had to sync. If Nature can create this exact balance in time and space, how can we use this wisdom to create harmony in our human lives?
You create your own reality. What do you want to achieve in 2020?
While this full moon represents 2019 ending in balance, it also offers a sneak peek into the coming year.
Join our virtual practice from wherever you are. At 12:12 am on December 12, stand outside with a clear view of the full moon. Imagine that you are inside the moon, or better yet, envision yourself as the full moon itself. Focus on the things you'd like to achieve in 2020 as you hold the Qigong posture, The Dragon Stands Between Heaven and Earth. Hold this posture for 12 minutes. Each minute of your practice represents a new month in the coming year. What power you have to set intentions for 2020!