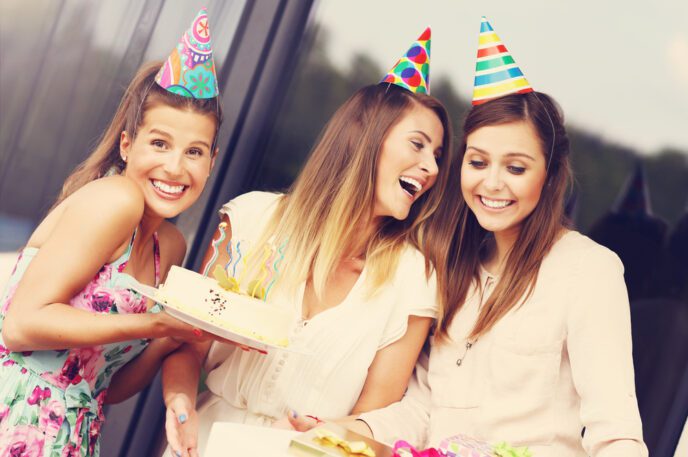 When you are born, you reach the highest level of energy. Have you ever thought about why you were born on a given date or the significance of your birth location? There are no accidents! Every year, you celebrate your birthday. Every month, Nature celebrates with a full moon. On these two events, you are able to reconnect to pure Universal Qi. You also have the opportunity to upgrade to a higher level.
Each birthday you celebrate is symbolic of your relationship with Nature and with the Universe. But your birthday month is where the power comes in! Each month represents a different type of energy, and carries different messages from Nature. Your birth month is an energy gate that allows you to connect to the ultimate source of Qi. So don't wait for your actual birth day to start celebrating. Begin at the first of the month and celebrate all month long!
If your birth month has passed, but a close friend or family member is celebrating their birth month, join in on the celebration! By celebrating someone else's birth, you have the opportunity to see the beauty and unconditional love of the Universe. Remember, you are not just the child of your parents; you are the child of the entire Universe. So their celebration is yours as well.
Every year, around your birthday, take a trip back to the location of your birth. Even if the hospital where you were born is no longer standing, visit the surrounding area. Spend a few hours connecting to the energy of that place to allow your body to reset. If you've moved far away, and a hometown visit is not in the cards, find another way to connect. Perhaps you can prepare foods that are specific to that region or reconnect to loved ones that still live in the area.
In ancient times, people would bring a bag of dirt from their local hometown with them when they moved to a different location. If they had a hard time adjusting to the food or water system of the new place, they would put some of the dirt into boiling water and drink it. The essence of home would send their body a message to help them slowly transition to this new lifestyle. A connection to Earth grounds us. It helps us to balance. There are no accidents!
Read More! Grow With Us!
Every Day is Your Birthday because every day is worth celebrating. Find your joy!
You are a star! Find out what Grand Master Lu has to share about birthdays: Ask Grand Master Lu: Birthdays.
Paula and her daughter took Grand Master Lu's advice. Find out more about the journey back to their place of birth: Paula's Story: Lineage and Love.