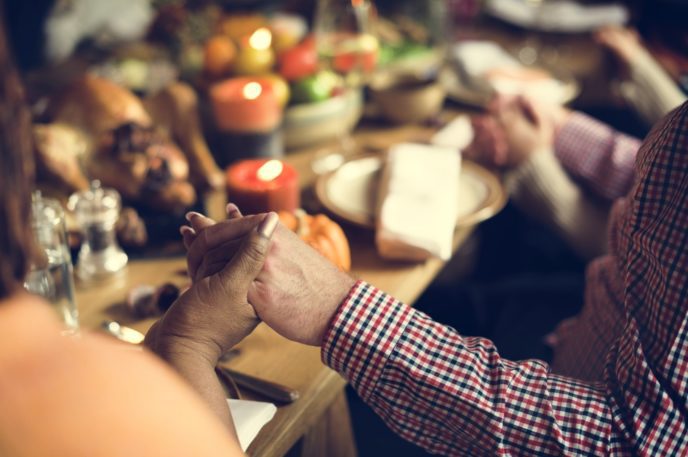 The original Thanksgiving feast, a three-day-long affair, was created to celebrate the Pilgrims' first successful corn harvest. After a tumultuous journey at sea and months of malnutrition, this feast marked a positive shift for the settlers—a new beginning of sorts.
While our Thanksgiving celebrations today bear very little resemblance to the original in 1621, the meaning still holds true. It's there to celebrate our blessings, and we all—truly—have so much to be thankful for.
Thanksgiving is a gathering of family and friends. If we look at the big picture—the family has a purpose. And that purpose is far beyond what we can see and understand. We accept and are grateful for the opportunities in this life that we spend together. We grow together to achieve life's purpose.
Some families are made by birth; others are made by choice. Whatever your family makeup, the people in it are forever connected, in life and beyond. If we truly believe that our body, mind, and spirit can achieve Oneness, we have to look at the invisible from a different angle—not one where you're stuck in an unhappy situation or in unhappy emotions. In the big picture, there is always a purpose—it is all intended for good. We just may not be able to see it yet.
So whether you are celebrating family, friends, good health or your own new beginning, we wish you a very Happy Thanksgiving.