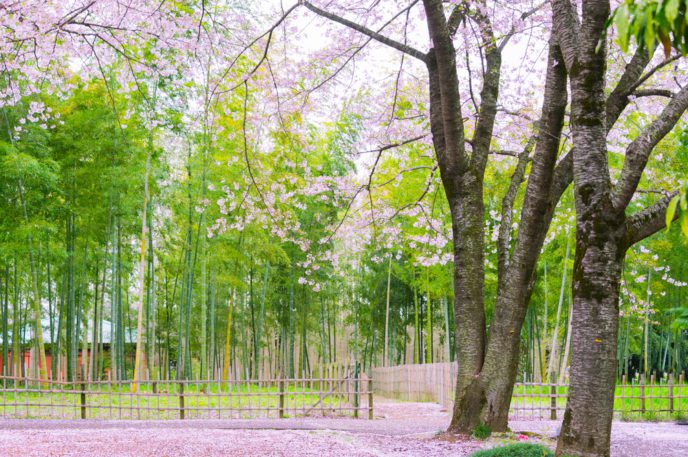 Spring is just around the corner. And you know what that means? It's time to clean up. Many people dip into their closets at the first sign of warmer weather and fill bags of ill-fitting clothes and shoes, remove clutter, and clean the house from top to bottom. Spring brings life and renewed energy. What better way to start the season than with a clean, fresh living space.
The same can be said for your inner space. Now is the time to purge all the negativity and junk you've accumulated during the cold season and join nature in its renewed growth.
The Liver is the organ responsible for your body's energy during Spring. Supporting its healthy functioning is essential for an inner "spring cleaning," especially if you want to re-energize and balance your body for better health.
The Liver rids the body of accumulated toxins. It also helps you let go of "emotional stuff"—letting you flow through life with a freer spirit. Taking care of the Liver's function is essential for true emotional and physical health.
What's the most important thing you can do to support the healthy functioning of your Liver? Reduce stress. Emotional drama disrupts the function of the Liver, replacing emotional flexibility with frustration and anger.
Here are some simple tips that you can try to give your Liver some TLC:
Take a long, slow walk in nature, preferably in the woods or a park with trees. Allow the beauty of the new spring leaves and the healing warmth of the sun permeate your entire being.
Imagine yourself as a tree—flexible, free, and fearless—never let anything get in your way of growing and creatively expressing yourself.
Practice letting go of the frustrations and stressors you're holding onto. Close your eyes. Breathe in and imagine the stressor welling up in you. As you breathe out, picture it slowly melting away. With each breath, give it less importance. Feel it leaving your body through your fingers and toes, until it is fully released.
Join Us!
Join an upcoming program to welcome in Spring with a renewed sense of self! Here's a sneak peak at what lies ahead:
Qi for Self-Care Series: Grand Master Nan Lu lectures on how to practically apply the ancient wisdom of Traditional Chinese Medicine for self-care. Class meets the first and third Sunday of the month at 7:30 PM (ET).
Dragon's Way Qigong Instructor Training: As a certified instructor, you'll be able to integrate this powerful system into your life, take it to your community, and even begin a new career. Yes, this program has the potential to help you make a living while helping others step into a whole new way of living life more fully. It's a win-win for everyone!! Training begins March 7
Liver Qi Enhancement: Get your qi moving with a 10-day journey that promises to make your body and mind more playful and peaceful. Grand Master Lu challenges all participants to reach new levels of health and healing. Group sessions help ensure that Qigong practices and eating for healing are taught for a high level of integration. Begins March 20th. Registration will open in late February.