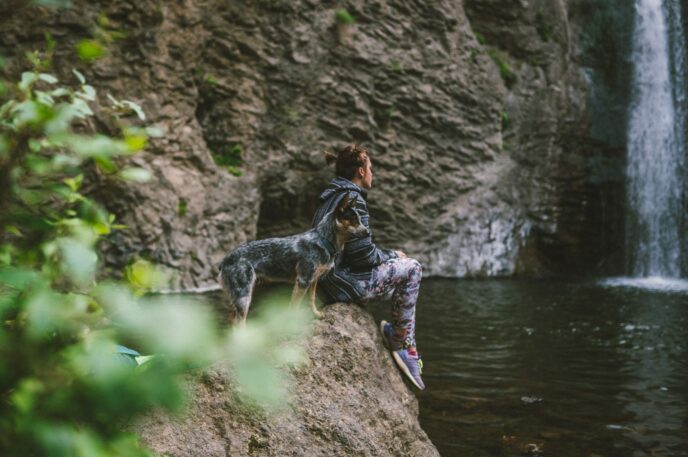 It's Autumn, and there's a chill in the air. The leaves swirl around you. Their colors, like dabbled footprints, scatter across the sidewalk. Squirrels scamper down trees and across the soggy ground, searching for acorns, preparing for the frigid months ahead. The wind moves through, carrying cold raindrops, letting you know that winter is just around the corner.
Your first instinct is probably to bundle up and hurry inside. But if you take just a moment, close your eyes, and breathe in, you'll experience more than just a chilly Autumn day. You'll realize that all you've just described—the swirling leaves, moving wind, hungry squirrels, and even the raindrops—contain power and wisdom.
This is Qi, or energy, and it is all around you. It is in everyone and everything—from the powerful wind to the gently falling rain. It is what connects you to all other living beings and sustains you throughout your life.
With this "I want it now" society that we live in, people are conditioned to quickly lose patience. Lunch comes from a fast food line, email is accessible at the touch of a button, and anyone can reach us anywhere—turning even a quiet 5 minutes into a race to check things off of our 'to do' lists.
Many of us have lost our innate connection to Nature and other living things.
We get caught up in being "connected" to phones and computers, and spend less and less time actually "connecting" to the power and wisdom that surrounds us. We don't leave enough time for ourselves to just BE in the moment—to take that extra few seconds to breathe in and feel the Qi that connects and sustains us.
So, your challenge for today is this: Find a quiet 20 minutes without interruption. Use that time to reconnect with yourself and all that surrounds you. And as you do this, feel the energy from within you reaching out to the trees, the wind, the animals. Understand your connection to these beings. Resist the urge to pick up that less-than-urgent phone call or to respond to an email or text. It can wait. Clear your mind of your daily 'to do' list. It too can wait. Nothing is as important as this moment. Practice just being in the moment.  You're important. You deserve it.