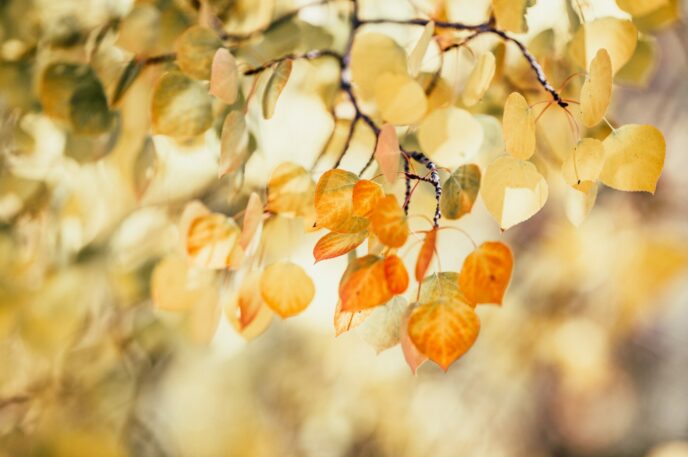 Everything is energy. All energy has consciousness. All consciousness has purpose. We can look at each season as having its own energy, its own consciousness, and its own purpose.
We are now completing the transition into Fall. Days are steadily getting shorter. Mornings and evenings are cooler. And it takes longer for the day to "wake up". Nature is settling into a new seasonal routine. Life is changing with each day. That is the consciousness of the season—life change.
The Fall season has its own purpose—to allow earth to rebalance and change. The seasons follow natural law, and all living beings must also follow this rule—even us. One way to understand this is to see Nature's patterns.
We've all seen the power of Nature. Storms rage, winds blow, volcanoes erupt, tornadoes rip through, and earthquakes split apart the land. Yet, even through its immense power, Nature displays gentle beauty. As it prepares its creations for Winter, Nature instills everything they need to survive the harsh weather. Trees drop their leaves, butterflies migrate south, and perennials go dormant, saving their energy for a time when they can flourish. Throughout Fall, Nature continually teaches us how to let go. She leads by example.
When we connect to Nature's changing energy, its consciousness can help us to create new life and good health. To do this, your Qigong practice must meet the same frequency and consciousness of the season. Join our upcoming seasonal boost. See how much benefit you can gain through this seasonal Qigong practice.
Join Grand Master Lu
Fall Qi ReSet, October 8-15, 2023: It's time for a seasonal boost! Fall is a time to harvest the benefits of the past year and prepare for the winter months. Using the power of Qi and nature as our guide, this week-long journey will help you find better balance. Register
Learn More!
Read a few blog posts to reconnect to the beauty of Fall.
Fall's Gifts and Nature's Lessons
Taking the Opportunity to Let Go