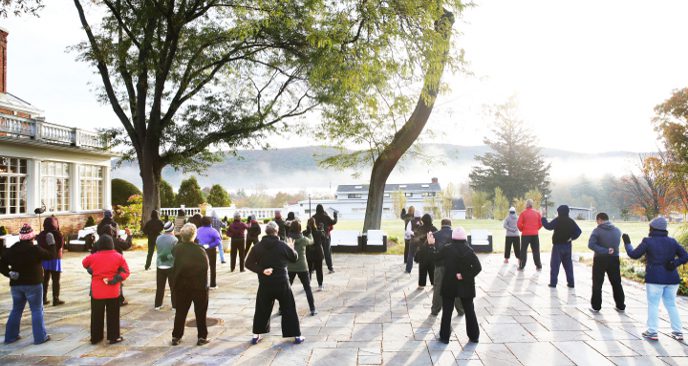 We are a community connected by our conscious belief that each individual's thoughts and actions impact the other and ultimately the whole. On the level of consciousness, everything is for love. Without love, there is no life. Love is the major force from which life springs and for which peace reigns. When each one of us becomes peaceful, then there will be peace.
On Thanksgiving, at 8:00 a.m. (EST), we ask that you hold the posture, The Dragon Stands Between Heaven and Earth, for fifteen minutes with the consciousness feeling of love.  Allow this "love field" to connect to one another.
No matter where you live, you can be part of this global practice, as we set our focus to send love to the many people living in fear and without true peace. Every one of us makes a difference.
Wishing you peace and love during this holiday season. Happy Thanksgiving!
P.S. If you haven't held this posture before, click on this video to practice with Master Nan Lu.