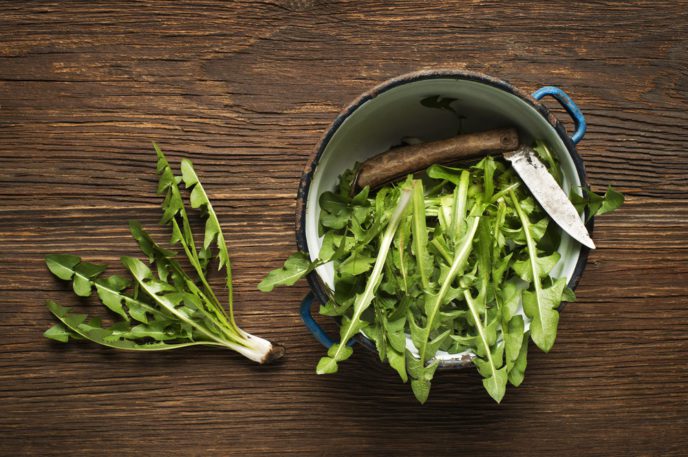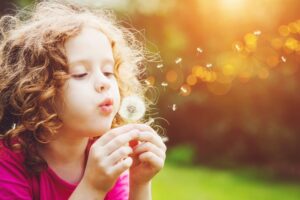 There's something magical about making a wish while blowing dandelion petals through the air. Just one glance at a dandelion brings back childhood memories. And while some consider them pesky weeds, dandelion offers a treasure trove of healing benefits.
Dandelion greens are used in so many health applications today. Whether steamed, sautéed, used in soup, or boiled with water and brown sugar for tea, the greens of these weeds are considered an herbal medicine. Dandelion greens support the Liver, the organ that is on call in Spring.
Simply rinse two bunches of organic dandelion greens, boil them together in one gallon of water, and add some brown sugar to sweeten the bitter green taste. Drink the tea for few days to naturally boost the immune system.
Here are some other ways you can use all parts of this mighty plant:
Build those bones: Dandelion is rich in calcium, so it's great for promoting bone health.
Itch, itch, itch: Dandelion sap is highly alkaline. Its germicidal properties make it a great treatment for itchy skin. The sap is also a great treatment for acne. Just don't get the sap in your eyes.
Time to go!: Dandelion is a diuretic so it'll help you urinate, effectively helping to lower blood sugar. It also helps with constipation and digestion, removes excess sugars from your body, and detoxifies your blood.
A future cancer treatment?: Dandelion helps remove free radicals in your body, so it can reduce your risk of developing cancer. A compound in dandelion, luteolin, actually poisons cancer cells, making them unable to spread.
What more proof do you need? Prepare some dandelion greens for dinner or turn them into a powerful tea today. This is a great step in your path toward self-healing.
Learn more!
Join an upcoming program or search our bank of recipes for a Spring-inspired treat to make this weekend.