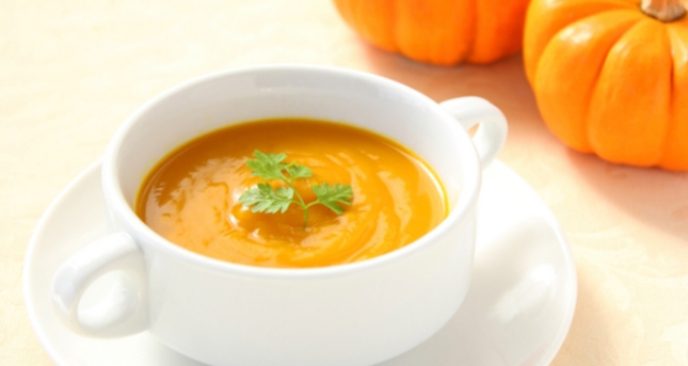 Happy Hallow's Eve! This fun-filled, carnivalistic holiday is practically synonymous with pumpkins, those bright globes scattered on many a doorstep and store display.
Many people are reluctant to try this intimidatingly orange member of the gourd family, except in the form of Thanksgiving dessert. But once you learn what a nutritional powerhouse this over-carved, under-eaten vegetable is, it just might change status from once-a-year-trick to a regular treat for your family.
Considered a superfood in China, studies show that pumpkin has strong anti-diabetic properties (foodwise, it's often paired with cinnamon, also a blood sugar regulator). Pumpkin can boost eyesight, improve skin (try pureed pulp mixed with raw honey for a masque!), lower risk of cancer, strengthen immunity, regulate cholesterol, and promote weight loss and heart health.
Don't forget to roast the seeds that you scoop out – they do everything and more that the pulp does! Add your favorite sea salt and munch on them instead of candy while waiting for little goblins and ghouls to come to your doorstep tonight.
Try this recipe for a delicate yet hearty-flavored Pumpkin Soup!
Upcoming Events: Dragon's Way Weight Loss & Stress Management 6-Week Program