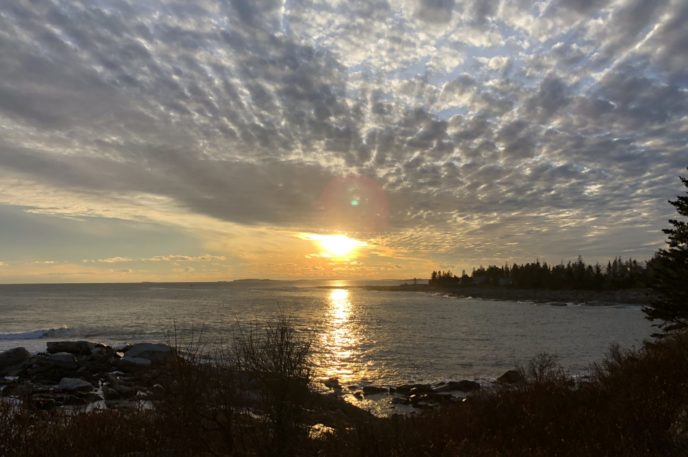 We've heard it multiple times throughout this year—2020 was one for the record books. With a global pandemic and massive shut downs that essentially put the world on hold, we were forced to live our lives differently.
Forced quarantines meant a lot more time indoors. As many people made the quick transition from commutes into the city to working at their kitchen tables, we also got wind of school closures. Stay-at-home parents and working parents alike became home school champions, carving out additional time in their busy schedules to teach and motivate learners of all ages. Travel—both domestic and international—were strictly limited. Many states restricted people from leaving their borders as front line hospital workers became inundated with patients who seemed to get sicker by the day. Even so, there was a mask debate, where some refused to cooperate. Multiple political and social movements stirred up hostility and the year's motto became, "Stay home, save a life."
Yes, 2020 was a moment in time that history will never forget. It was a peek into human nature, in its most raw form. Most people would look back on the year and prefer to tear out the chapter, set it in flames and move on. But while 2020 was challenging on many levels, there is always good. There is always hope.
There aren't many instances in life when you get handed a pause button—a time to take a breath from the fast-paced, non-stop to-do list, and enjoy what's in front of you. Although this year had its challenges, the good always rises to the top. Pollution levels decreased and Nature's ecosystems began to recover. Families spent a lot of time together, taking walks in Nature, playing board games and learning new ways to cure the quarantine boredom. The Great Pause had its benefits.
We've all learned some lessons in 2020—to not take health and happiness for granted, to look beyond ourselves and help others in need and to spend more time nurturing ourselves and those close to us. But 2020's greatest gift of all was the realization of something that's been there all along—the small stuff. Alongside the trials, we grew an appreciation for the little moments in life—a hot cup of coffee, a longer-than-usual phone call, a holiday card, a shared smile or even a quiet moment savored alone. It's these moments that define our lives and bring meaning to the most trying of days (or years).
So as we shake off the ills of 2020 and look forward to better days to come, tune your focus to those little moments and leave room to grow, smile and love. Allow this energy to seep through your bones as you carry it into a new year filled with promise, hope and happiness. And always—always look for the good.
Happy New Year from all of us at TCM World Foundation.
Join Us!
Check out our Calendar of Events for fresh, new ways to ring in 2021: Women's Health, Winter Soup Cleanse, Qigong classes and much more!