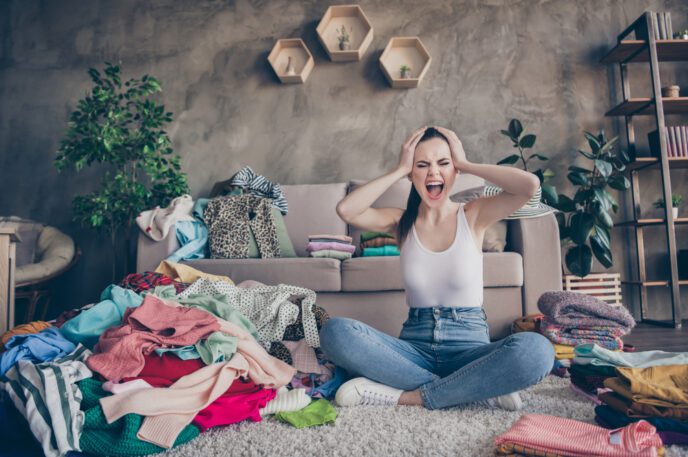 Look around you. Do you have everyone and everything you need? Or is your life cluttered with too much—too much to do, too much physical "stuff", too much information, too many relationships, too many responsibilities? Often, people talk about the importance of simplifying life but don't know where to start. They get caught up in the "too much syndrome" where this high-speed life we're living becomes overwhelming.
We run from one activity to the next, making sure that all of the boxes are checked off as we go. Pets are fed—check! Breakfast is served—check! Lunches and dinners are prepared—check! Bills have been paid—check! Phone calls have been returned—check! The list goes on and on and never seems to have a stopping point. And as we go through our days, we hear the constant "bing" of the cell phone that keeps us on our toes, ready to respond to a text or email at a moment's notice.
Conversations have become bombarded with cell phone interruptions as friends and family sit side-by-side at the table or on the couch without a single word spoken between them. Kids have even become accustomed to this new, faster way of living. Play dates have transitioned from outdoor and imaginative play to virtual video game competitions. Our kids are learning that there is little need for face-to-face conversation and hand-written letters. Technology has replaced these "archaic" customs.
If you have become sucked into this "too much syndrome, follow these tips to help you find your center once again.
1. Simplify Your Day:
Write down all of your to-dos. Then ask yourself, "Is this really necessary? Does it need to be completed today, or even at all?" Simplify your list by leaving only the items of utmost importance. Remember, the little details that you've attended to all day add up to a feeling of "too much" by the evening.
2. Simplify Your Home:
Take another look around you. Which items carry a message of love and warmth? Those are the important ones to have around. Look a bit closer. Which items have been sitting beside you for years and have gone untouched? Can you find a new home for those items? Go room by room, purging the old items and ill-fitting clothing in your wardrobe, and finding new life in those special things that got pushed to the back of the shelf.
3. Simplify Your Mind:
An old Taoist saying is "Do nothing. It's the best something you can do." Learning to simplify our lives starts with quieting our minds. Breathe. Be present. Be in touch with Nature and with the people that surround you. Start every day with a calm breath and a warming smile. Practice this simple activity throughout the day, every day; this small gift will nurture your Heart. Begin to find joy in the little things, such as completing a puzzle with your child or having a dinner conversation without a cell phone in hand. And when you have stepped away from the "too much" and can be present in each moment, be content in knowing that doing "nothing" is a peaceful path to rejuvenating your soul.