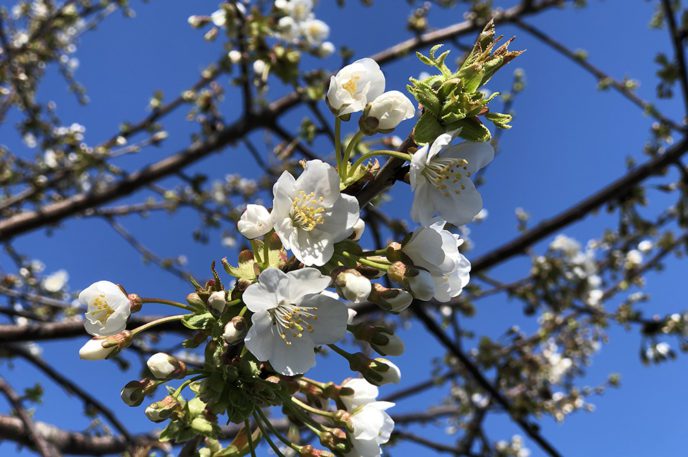 In Taoist tradition, it is said that doing nothing is the greatest something you can do. There is no better example of this statement in modern society than right at this very moment—a time dubbed The Great Pause.
Our entire world is at a standstill. Once usual busy spaces—shopping malls, restaurants, schools, playgrounds, highways—are all but empty. Public transportation has been replaced with local foot traffic, or really no traffic at all. The lack of human activity has given way to a new type of life—natural life. This pause—or reset while humans shelter in place—has allowed Nature's creatures to reclaim some of their native spaces and the air and water to be cleansed, if only temporarily.
While almost 2 million people around the world have been confirmed Covid-19-positive, this virus has affected countless others. The Great Pause has created economic, medical and social disturbances. It has uprooted our sense of normalcy and way of living. But it has also given us a tremendous gift—the gift of perspective. We continually hear the numbers of people dying and recovering from Covid, and we hear about the people this disease has affected—everyone from newborns to the elderly. We see those who are helping to flatten the curve by staying home and those who stand at the forefront to aid in recovery. These messages leave us downtrodden and uplifted at the same time. They fill us with fear and hope.
But when we truly stop and reflect on our lives, we see that The Great Pause is providing much-needed perspective. Our busier-than-ever pre-Covid lives were yanked out of our firm grasps. We have been given the chance to renew ourselves from within, all while Nature goes through its own rebirth. We're resting more and enjoying family more. While we attend to game night and movie night, have dinner conversations, bike rides and plant seeds in our gardens, we find our place of importance at home and lessen our footprint on a global scale.
In a word, we've been given the opportunity to see what truly matters, at home and beyond. We now have the time to devote to family and self-care. This rare glimpse into a healthier earth helps us to grasp the impact of our actions on our collective home. When The Great Pause has ended and life finds its way back to the new normal, we'll be able to reflect back on our actions—or non-actions—from this time. We all have a choice to make. Will you remember what's truly important?
Want to Learn More?
Join our Free Daily Calls at 9 AM (EST):
Grand Master Nan Lu will share his thoughts and open the phone lines to hear your questions. To attend live, please
register.
Recordings will be posted on
Grandmasternanlu.com
.