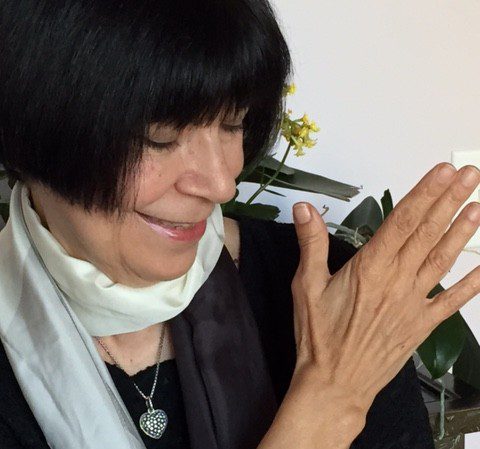 Have you ever been burned by hot oil? Yes, it's scary and it hurts like the dickens!
I wanted to perfect my omelet toss in the super-hot wok and decided I needed extra oil in it before tossing. Good news—the omelet was almost perfectly tossed; however, the extra oil got tossed as well—all over my right hand! Ouch, did that blistering, burned hand hurt!
I was in the kitchen, so I grabbed what was readily available; I cracked open a fresh egg and immersed my hand in the egg white. Then the TCM "team" came to the rescue.
Jennifer made a mixture of an herbal formula with honey, applying it directly to the burn.  Next station was with Deborah who did Medical Qigong. Within 15 minutes, the swelling reduced by half, and the redness and pain began to disappear. Lunch was ready (remember, the omelet), but I didn't want to eat anything but the cucumber salad that I'd prepared earlier. Guess what? Cucumbers are "cooling", as per TCM. After lunch, Tatiana gave me an acupuncture treatment.
I had NO PAIN after the treatments, only slight swelling, and my open wound was healing unencumbered.  (After 4 days, I followed up with over the counter silver nitrate.)
Thanks are due to my TCM team: foods, herbs, Medical Qigong, acupuncture, and my knowledgeable loving friends at TCM World!
-Irma Jenne, TCM World Staff Member