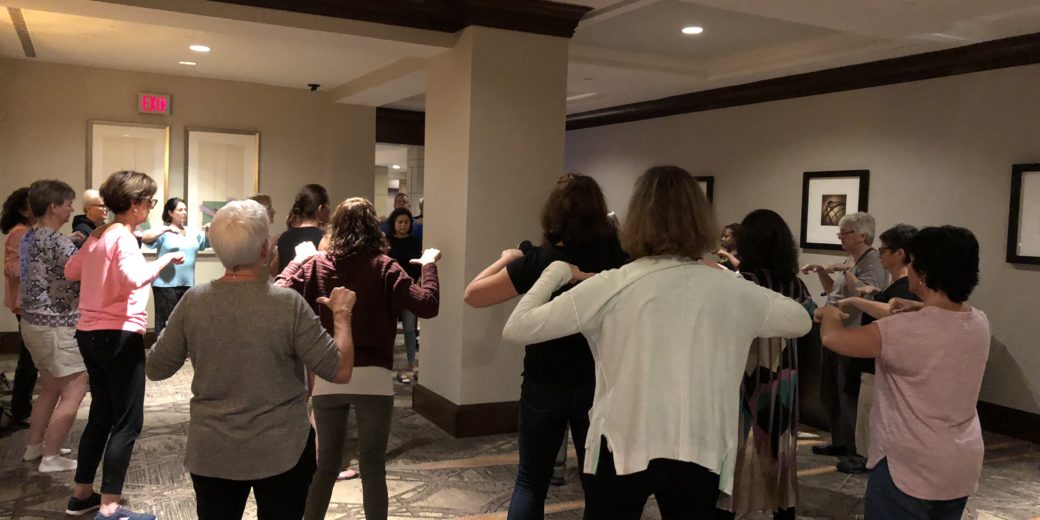 We're eager to continue the connection! Here's what we have in mind: Every Sunday in December, we'll be hosting a worldwide Qi practice. Imagine how you'll feel when standing with thousands around the world in one posture, one intention.
Grand Master Nan Lu reminds us that everything is energy, and all energy has consciousness. We are all affected by different vibrations of energy frequencies. So in this season of giving, let's use our inner vibration to create a field of compassion and love. First turn this love onto yourself. As your vibration grows, it will affect those around you. In this invisible field, the vibration sends messages of hope, love and caring.
In the spirit of Oneness we invite you to join us and hold the posture, The Dragon Stands Between Heaven and Earth.
Imagine you are the dragon standing between heaven and earth. You're grounded in Earth energy, reconnecting to Source. As Universal love flows through you, your vibration becomes deeply rooted in joy. Embrace this Heart energy.
When: Sundays in December, Starting December 2.
Time: 9:00 p.m. (EST)
Video: A video will be posted on our homepage (www.tcmworld.org) to inspire your practice.
Throughout the year, Grand Master Lu and his students offer free workshops, professional trainings, conferences, retreats and seasonal programs with the intention of helping society reconnect with the ancient wisdom that knows we are all energy beings, one with Nature, one with the Universe. Nothing is separate. We have enormous potential to live healthy and fulfilled lives.
Join us and make a difference in your life and the lives of others. Please keep in touch with others on our facebook official group. Share your thought, question, progress, photo, and video.