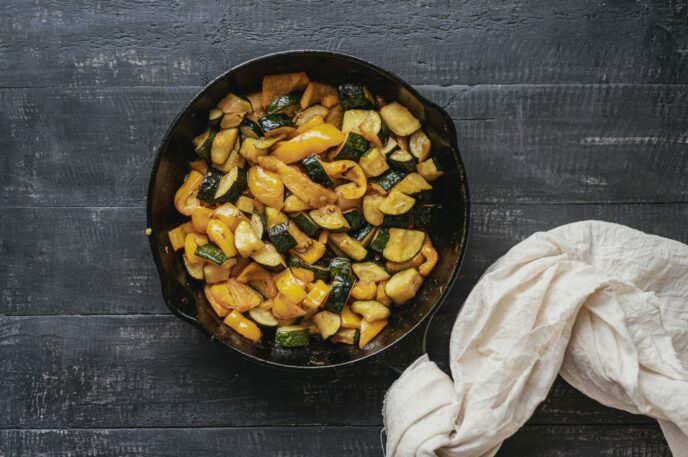 In today's fast-paced world, it's very easy to grab a quick burger and fries on the way to soccer practice or scarf down a sandwich before your afternoon meeting. But as you likely know, eating on the go is not the best thing for you. Even if your life is a bit harried, you can find a few minutes to slow down and make better choices.
What's important here is intuition. Listen to your body, not your mind, when selecting foods to eat. The next time you're in the supermarket, close your eyes and listen to what your body is telling you. What's the first taste that comes to mind? Is it sweet? Sour? Salty? These tastes all relate to certain organ systems in the body. It's not a coincidence that you have been craving bitter escarole or sour pickles. Knowing what the body wants is a gift. Allowing your body the time to realize that gift will develop your intuition and help you better meet your body's needs.
TCM focuses on Qi, the energy—or life-force—that builds and sustains you throughout your life. It's very easy to run through your Qi if you are overcommitted, overwhelmed, and overstressed. The good news is, you can accumulate a large amount of Qi from the foods you eat. And the way in which you eat those foods helps your body more easily process them so they can be used to propel you throughout your day.
Once you know what your body wants and needs, click here. You'll find some delicious recipes to get you started on your path toward eating for healing.
Interested in learning more about food messages?
Dragon's Way Qigong: Starting September 19, 2022
Join our upcoming 6-week Dragon's Way Qigong program. In addition to learning how to eat for healing, you'll practice 10 Wu Ming Qigong movements to bring your whole being to a better state of balance.
Fall Qi Connection: October 9-16, 2022
Welcome in the energy of the new season in this 7-day intensive with Grand Master Lu. With Qigong practice, live lectures, guidance on foods to eat for ultimate healing, and support from our community, you'll set the stage for a healthy Fall season.