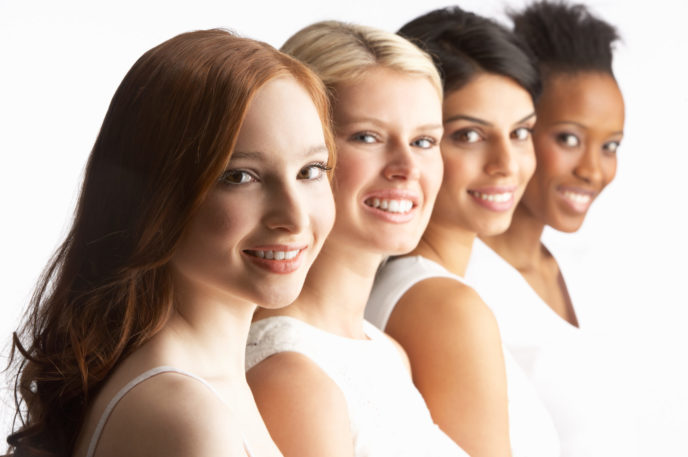 What if there is something you (or someone you love) can do right now to protect breast health and help prevent breast cancer? If this activity required building a relationship with your own body first, would you do it? There is an opportunity to learn about a unique program, Wu Ming Qigong for Breast Health—Beyond Early Detection, which was developed by Nan Lu, OMD, Grand Master of qigong and longtime Traditional Chinese Medicine (TCM) practitioner. This program will be part of TCM World Foundation's conference, Building Bridges of Integration for TCM, being held from October 13 to 16 at the Hyatt Regency, in Reston. This breast health training program is open to the public.
The program is part of TCM World Foundation's 20-year-old Breast Cancer Prevention Project and empowers women to go beyond fear and do something positive to take control of their breast health. Over the past 20 years, this unique program has touched many thousands of women with remarkable results—particularly when it comes to breast tenderness, cysts and lumps.
As it has been taught for decades, there are stories from women who have experienced profound change through the program. While these stories are unique, they are far from unusual because of the remarkable results from the program. For example, a Silver Spring participant (identified as Dahlia) states: "I was diagnosed with a breast lump which created great panic in me. After practicing the qigong movements every day for only four weeks, I rescheduled my lumpectomy only to be told the lump was no longer there."
It is particularly helpful for women who have a family history of breast cancer, like Margo, in Brooklyn. She states, "My mother and aunt had breast cancer; now I'm told I'm a high-risk candidate. I don't like being robbed of my health by my beliefs that I'm doomed to have breast cancer as well. I sought out Dr. Lu and learned how to use qigong to enhance my health. Every day, I'm feeling positive and know I'm doing something to help myself."
The wellness program involves learning special qigong movements that guide energy in the breast area. Its success stems from TCM's understanding that when energy flows freely throughout the body, disease and illness cannot find a place to take hold. Joan, in Easton, Pennsylvania, notes, "It was a great day when I joined TCM World Foundation's breast health training and heard stories of so many women dealing with breast issues. I was so happy to see that there's a different way to look at this issue and learned why so many women are affected. TCM has understood breast cancer for many centuries. Now, I have a new understanding that lets me apply these teachings to all areas of my life.
Taught as a certified course, participants will learn about the wisdom of TCM and its approach to achieving balance in the body and in life. Attendees learn why and how its powerful qigong movements can relieve energy stagnation in meridians that run through the breast area.  According to Tamara, in Bridgeport, Connecticut, "Breast tenderness has always been my issue due to cystic breasts. After 60 days of continual practice, I'm pleased to say, my breasts are softer and firmer with healthy tissue and not painful. Frankly, I used to fear mammograms. Today, I go with the knowledge that these tests will reflect the good job I've done staying healthy!"
On completion of the one-day training, participants receive Master Lu's permission to teach these life-enhancing movements to others.
Location: Hyatt Regency, 1800 Presidents St., Reston. To register or to get more information, visit TCMConference.org.
Elaine Katen authored this article. She is the Program Director of the Traditional Chinese Medicine World Foundation in New York.
To see this article as it originally appeared on Natural Awakenings DC, click here.