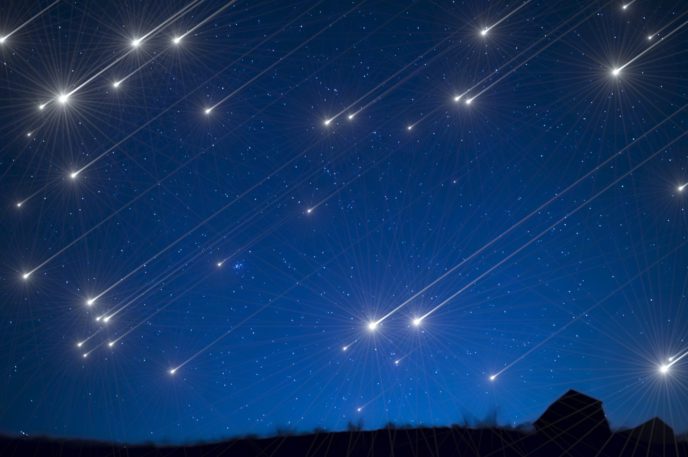 The best meteor shower of the summer of 2019 will grace our skies tonight into tomorrow morning, with dozens of shooting stars each hour. Perseids bring large, fast meteors that leave a trail of color and light in their wake. They also present the opportunity to see fireballs in the sky.
As the moon will be almost completely full, some of this heavenly, celestial light will drown out the light of the meteors. But don't fret, plenty of meteors and fireballs will be visible as long as you watch from a place with little to no light pollution.
The celestial movie will begin around 9 PM EST, August 12, and will peak during the wee hours of August 13, close to 2 AM EST.
Join us in standing meditation as we hold The Dragon Stands Between Heaven and Earth during this energetic gift from the skies.
Read more about connecting to celestial energy here.