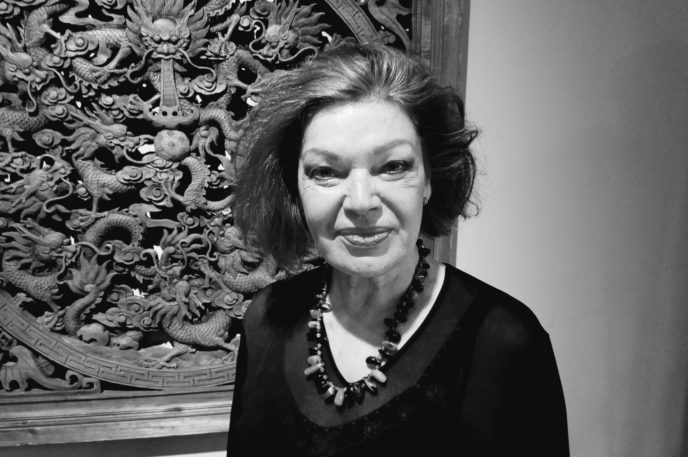 My relationship with the TCM World Foundation Center unfolded in baby steps, 'accidentally', so it seemed. Now I know better. I'll start with the results of this ever unfolding journey: Learning about and with the Five Element Energetic Framework has deeply influenced and changed my entire outlook on life on a multitude of levels. It has given me glimpses into Oneness being a possibility.
In the late nineties, my cousin told me about 'a TCM center' in Soho that was supposedly offering cooking classes, among other things. Being a 'downtowner,' I was startled that I had never heard about this center. I did not forget this piece of information, although I never got around to paying it a visit. (Later, I learned that these were the early years of the TCM World Foundation.)
When my cousin had her first bout with cancer a few years later, she grew ever more interested in alternative treatment options. She told me that she came across Grand Master Lu's book, A Woman's Guide to Healing from Breast Cancer. I did not read it.
But when I found myself in a similar situation in 2011, I decided to call the TCM Center to set up a consultation for the post-radiation period.
Deborah answered the phone. This phone call changed everything. She suggested not to wait until AFTER the treatment but to have the consultation with Grand Master Lu BEFORE the treatment to perhaps prevent serious side effects. My visit with Grand Master Lu was life changing!
Intuitively knowing that he did not have 'to spare' me, Grand Master Lu went full throttle challenging whatever unchecked sets of beliefs about health and cancer I may have carried. It got to be really humorous—in all its seriousness—when he said, in quiet provocation: "Catharina, let's face it, YOU DON'T HAVE THE GUTS to withstand the fact that from now on you will be a willing victim of the cancer industry machinery—with no end in sight!"
That was brilliant psychology. It was all I needed ("OF COURSE I have the guts…")
Subsequently I completed several programs with the TCM World Foundation Center, read some of Grand Master Lu's books and learned more and more about TCM.
However, there was an invisible barrier to my understanding of it: What do I make of these strange notions: there is dampness, there is wind INSIDE my body….?
That changed drastically when I started to read Digesting the Universe. All of a sudden, I began to understand the interconnectedness of the body's systems, their infinite complexity and the concept of transformation. I found this as exciting as a mystery novel and had the hardest time putting the book down.
This book entered my life as a precious invitation: to take on the responsibility for my health, respecting my body's innate wisdom. Fascinated by the wondrous energy frequencies of the interconnected levels of our existence as energy beings, I am grateful for the journey that brought me to this point in my life—and it's just the beginning!
-Catharina Cosin