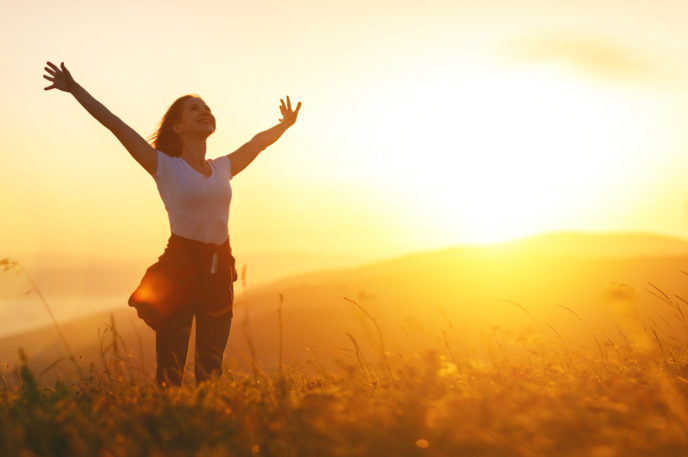 Throughout the year, but especially in wintry weather, many people find it hard to move past a gloomy day. The skies are gray and dark and surrounding personalities seem to match the weather. If the sun just refuses to peek out from behind the clouds, be the sunshine.
As hard as we may try, we can't always surround ourselves with those that are sunny, upbeat and positive. And it isn't always easy to find a silver lining to light that ray of sunshine within ourselves. So how can you "be the sunshine" for yourself and others?
Tip 1. Smile. Start every single day with a smile. Follow it with words of encouragement, or not. Just an authentic smile will often do the trick. And when you smile, be sure to stretch your grin across your cheeks. When you smile so hard that your cheeks begin to ache, you know that your smile is reaching within.
Tip 2. Share that smile. Now that you've found your source of light, share it with others. Smile at friends, neighbors and those you meet on the street. Smile at strangers in supermarkets or smile at fellow drivers. Add a wave, if you'd like, or not. But know that your smile—your sunshine—is helping to brighten someone else's day and lighten someone else's load.
Find simple ways each and every day to be the sunshine in your own home and community. Just feeling that positive glow spreading from you to another will create a message of joy that can be shared around the world.