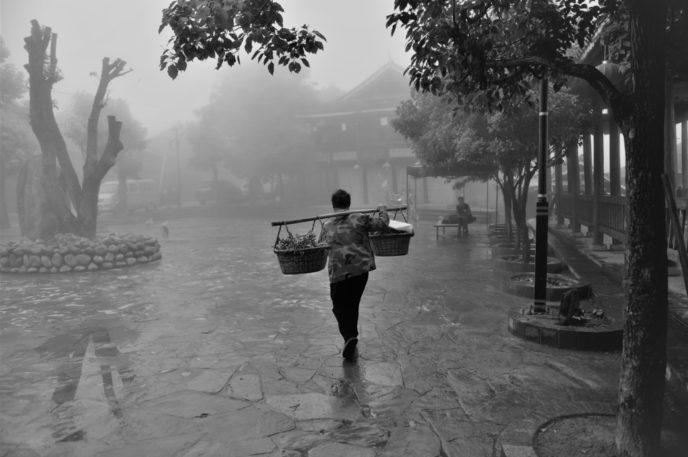 Long ago, an elderly woman named Mrs. Wong lived in a small village in China. She had two grown sons that she worried about daily. Her older son sold umbrellas for a living. The younger son had a stand in the village open-air market, where he sold fruits and vegetables to support himself and his family.
Leaving her house one rainy morning, Mrs. Wong bumped into her new next-door neighbor, Mr. Cheng. "Oh my, what will I do?" exclaimed Mrs. Wong upon seeing the heavy rain. "The markets will be empty. How will my son ever support his family in weather like this?" she cried. "Try not to worry too much," said Mr. Cheng calmly.
The following day was beautifully sunny. Once again Mrs. Wong ran into her neighbor as she left her house. "It's just so terrible," she complained to Mr. Cheng. "Who will buy an umbrella on a day like this?"
Seeing the woman's obvious distress, Mr. Cheng leaned toward Mrs. Wong and said softly, "Why don't you think of your youngest son, who sells food, on sunny days and your oldest son, who sells umbrellas, on rainy days—that way you'll be content with the weather no matter what!"
Sometimes all it takes is a change in perspective. Take a look at the struggles and worries you face. How can you view them differently?