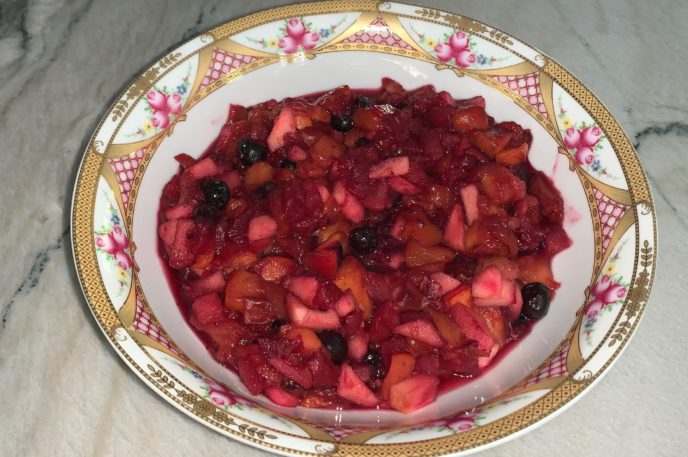 As August draws near, nothing is more refreshing than biting into a juicy peach or gobbling a handful of berries fresh from the garden. But when you are looking for something special to serve for family or (gasp!) enjoy for breakfast, try this simple recipe. It's super-versatile and super-delicious!
Fresh Fruit Compote

1 apple, peeled, seeded, and diced

3 ripe peaches, pitted and diced

2-3 cups berries of your choosing
Directions
Place a medium saucepan over medium heat. Add the diced apples and 1/2 cup water. Cook until the apples soften. Add the remaining fruit and stir to combine. Bring to a simmer then lower the heat and cover the saucepan. Cook about 20 minutes or until the fruit breaks down. Serve warm on its own, over oatmeal or alongside a scoop of vanilla ice cream!
If you'd like to turn this into a cobbler, simply add your favorite crumb topping and bake for 15 minutes.
Continue Your Eating-for-Healing Journey
Looking for more recipes? Look no further! Just click here.