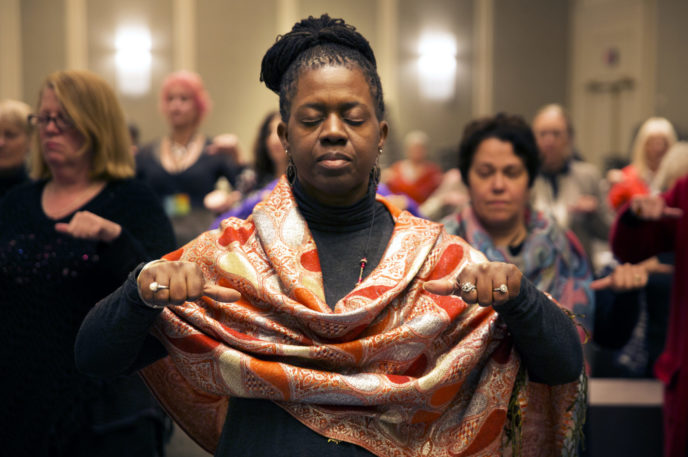 Mindfulness—a state of careful self-observation without judgement—is a buzz word these days. Many people practice mindful meditation, where they are guided to focus on music or images in order to turn inward and delve deeper. Clearly, this practice uses the mind. But true meditation and Qigong cannot be associated with the mind. When the mind disappears, meditation exists.
If you're practicing mindful meditation or involving the mind in your Qigong practice, you're in the very beginning stages. You cannot really impact your Qi in this manner. Think about it: How can you use your mind to understand unlimited Universal life and unlimited love? You cannot. The mind is limited, but love is unlimited. So are the Universe and life itself. In order to connect to these higher messages and reach the spirit, you need to drop your mind.
However, even though mindful meditation is the beginning stage, it is still beneficial—it's a taste of what energy truly feels like. The experience is similar to the feeling you may get after looking at photos of a remote location. You didn't know much about this place before, but now it is eerily familiar. You see the beauty of the coastline, the shape of the mountains, and the color of the flowering plants. After looking at a large amount of photos, you may begin to feel the ocean breeze through your hair, or feel the warm sun kiss your cheeks. Mindful meditation can impact you in much the same way; helping you reach your deep consciousness. It opens you up to the realization that meditation is beautiful, it is time to change, and that you have the power to heal yourself. Guided meditation can help you discover your own power.
Want to learn more? Join us at the Building Bridges for TCM Conference from September 14-17, 2017 in Reston, Virginia.