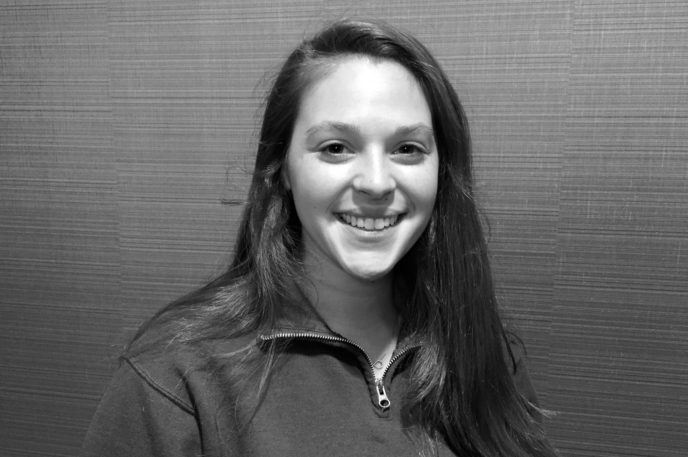 Growing up, I was a bouncy kid. I would flip off of the couch and get into just about everything. So from the time that I could walk, my mom enrolled me in gymnastics. I continued until I was 13. But at age 11, I started breaking bones. Within roughly 2.5 years, I broke a toe, my foot, my ankle, and my neck—twice. I also had two wrist surgeries. After seeing far too many doctors, a geneticist diagnosed me with Loeys-Dietz syndrome, a disorder that affects the connective tissues throughout the body. In a nutshell, my muscles had to do twice the amount of work because my ligaments weren't doing their job.
I struggled to make it up the stairs and was in pain all the time. At 12 years old, I was on prescription pain medications, which would make me fall asleep in class. As an alternate to the pain medications, I started on saline therapy, which tricks the body into thinking it has an injury so it can repair itself. I received 100 injections in my legs every 3-4 weeks. I needed crutches to walk. My back and ankle were in extreme pain. The breaking point was when my mom broke down—imagining me not being able to walk anymore.
That's when she reconnected with her cousin who was doing some work with Grand Master Lu. Hoping that this was the answer we were looking for, my mom and I flew into New York every other weekend. We'd wake up at 3am on a Saturday, drive to Buffalo, NY, and take a flight into the city. After my treatment, we'd wait in the airport for our flight back home.
During my first appointment, Grand Master Lu told me that my energy was dead. He put me on herbs and gave me acupuncture. At 14-15 years old, acupuncture was a foreign concept. But we had tried everything else—every treatment imaginable—and nothing was working. Making the trips into New York was a strain on finances and time, but we were hopeful and were willing to make the sacrifice to learn. Grand Master Lu took my mom and I under his wing. I learned that the body has an innate ability to heal—that I didn't have to let this disease just happen to me. I have the ability to turn on something profound in my body and to help jumpstart my own healing.
I am 23-years-old now, and I'm 95% better than I was before. I have not broken a bone since I began changing my perspective and treatment plan 9 years ago. I still have some ligament pain in my knees here and there, and I still have some issues with my spine. But I never imagined that I'd be at the point where I am now.
The challenge of my own experience gave me an inner knowing to see that healing from within is possible. I became a nurse so that I could help others understand the body's ability to heal as well. After being diagnosed with a genetic disease, especially at such a young age, it's hard to understand anything other than pain and suffering. I was told that although treatments were available to manage the pain, the condition would never reverse itself because it is part of my genetic makeup. But through herbs, acupuncture, and lifestyle changes, I now see that a simple change in perspective can help change an entire genetic code, and that healing—even from something deemed impossible to heal from—is entirely possible.
-Haley Crncic