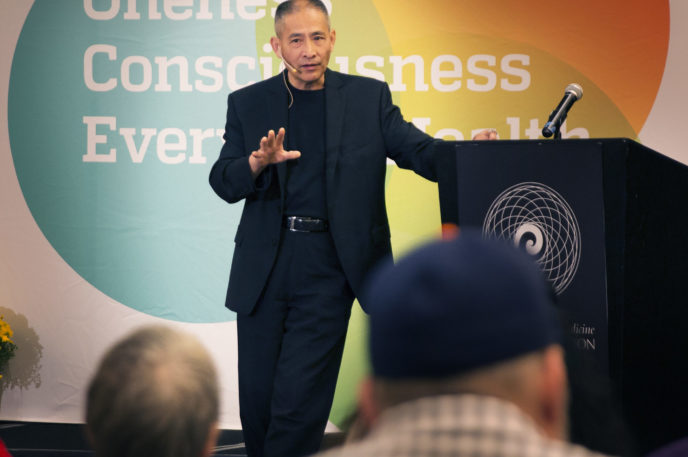 It's no surprise that many people are having great difficulty resolving health challenges today. Typically, we start from a place of analysis and separation. We divide the body, mind and spirit in an effort to achieve wholeness: the body goes to a physician; the mind is given over to a psychologist; sometimes, the spirit seeks religious counsel. This path ignores oneness or inseparability, a guiding principle of traditional Chinese medicine (TCM) and modern science. This path interprets symptoms as the root cause. It misunderstands the mind's ability to disrupt organ function with its powerful energetic frequencies and avoids the spirit's essential role in healing.
We can no longer ignore the astonishing truth of our existence: everything is energy and each of us is an energy being!
Nan Lu, OMD, founder of Traditional Chinese Medicine World Foundation, invites you to join him and a staff of gifted teachers for a weekend journey to the world of energy that underpins our third-dimensional reality. Throughout this weekend, the secrets of a five-thousand-year-old medicine system based on Qi or vital energy and its mirror image reflected in the principles and theories of modern science, will be explored.
In a special pre-conference session, Dr. Lu leads us to an understanding of how the body, mind and spirit are inseparably connected and how these relationships create health and wellness as well as illness and disease.
Join us at our Building Bridges for TCM Conference on September 14-17, 2017 in Reston, Virginia. It's not just a conference, it's an experience!