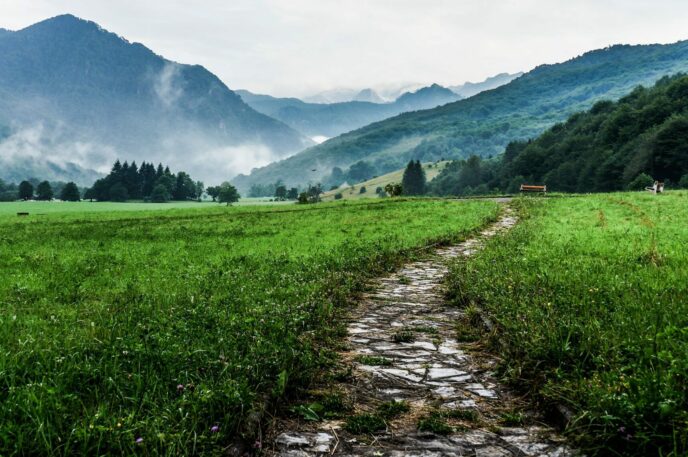 Isn't it interesting how life meets you exactly where you are?
Have you ever had the experience of wanting something so desperately—like a new job,  perhaps—and no matter how hard you tried to make it work, it just didn't seem to come to fruition? You may have expended countless hours of energy revising your resume, preparing for  the interview, and imagining yourself in this new role. But the interview came and went, and you got passed up for the job.
Afterward, you may have wasted even more energy wondering why you didn't get hired. The soliloquy of, "I'm a better fit than so-and-so." Or "This opportunity will never come again." might've consumed you, along with frustration and other emotions—again, more energy wasters.
However, later down the road—be it a few days, weeks, months, or even a year—something will happen to help you realize the opportunity wouldn't have been right for you anyway. Life begins to lead you down new paths, especially when you least expect it.
Over the elapsed time, you may have met a new colleague or picked up a new hobby. These experiences shape who you are and set you one step closer to a new path. Looking back on that job opportunity you were vying for no longer stirs up those emotions for you. Reading the job description only solidifies for you that the new path you're on is the right one, and you feel thankful it never came to fruition in the first place.
If you've been there, you know. Life leads you. Through its twists and turns, it guides you exactly where you are meant to be. Sure there are bumps along the way—sometimes very painful ones—but those experiences serve to shape you as well. Where will life take you if you are open to its guidance?
Join Us!
Start yourself on a new path toward health and healing. Join one of our upcoming complimentary programs:
Qigong for Breast Health: Virtual, October 17: Learn more about health from the TCM lens and uncover the body's potential for natural healing. Learn more and register!

Qigong for Healthy Liver Function: 34 West 27 Street, NYC, October 26: How does stress affect the Liver from an energetic perspective? And what happens when your Liver is not functioning to its potential? Learn more and register!
Diagnosis: Challenging Cases with Dr. Nan Lu: Virtual, November 7 – December 19: Have you encountered challenging cases that you'd like Dr. Lu to weigh in on? Learn more about the body's interconnections on a deeper level. Learn more and register! Continuing education credits available.