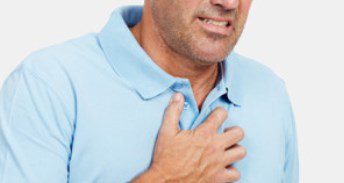 The recent announcement of President Obama's diagnosis of gastroesophageal reflux disease (GERD), or acid reflux, shows that not even the president of one of the world's most powerful countries is immune to the root cause of this common ailment – stress and worry! 
GERD causes heartburn in over 60 million people in the United States at least once a month, and over 30% of Americans experience acid reflux on a daily basis. While current treatments use various pharmaceuticals to suppress the natural acidity of the Stomach for short-term relief, if the Liver isn't helped to reach a more balanced state as well, this condition is difficult to heal for good. 
Did you know that Chinese medicine offers a natural, long-lasting, and effective alternative to current conventional treatment for acid reflux by addressing its underlying causes? Chinese medicine practitioners have long understood the mind-body-spirit connection behind many health issues, including GERD. Excess emotions such as chronic stress and anxiety can unbalance the Liver and Stomach, all-important organs for digestive health. Normally, when balanced and functioning well, these organs cooperate naturally to support healthy digestion. However, when excessive stress and worry undo this happy balancing act, these strong energy vibrations disrupt the whole digestive process. The result is often acid reflux. 
Several recent research studies also support this, showing acupuncture and Chinese herbs are very effective in treating acid reflux(see 2010 study on GERD, 2008 study, and 2005 study).
If your digestive system is functioning poorly, here are some self-care techniques and tips to begin your rebalancing act!
1) The single most important thing to do is to release your stress! Find ways to cut stress in your life or to find healthy outlets for stress. One time-honored technique: take a carton of eggs and break all of them in your bathtub or a large trash can! The act of smashing and breaking the eggs actually helps your Liver Qi start moving. More stress release tips here.
2) Eat to re-balance and strengthen the Liver and Stomach: Dandelion tea, broccoli, or sour foods are good for Liver function; avoiding raw, cold, spicy, fried, or barbequed foods can go a long way towards strengthening Stomach function.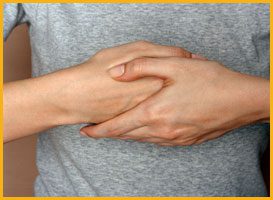 3) Use acupressure: This modality is especially powerful when practiced daily on four of the most important "energy gates" or energy intersections of the body. Energy Gate #1 (Large Intestine 4) and Energy Gate #4 (Gallbladder 30) can support your digestion and relieve heartburn. Click here to read more about and see Youtube clips of the Four Energy Gates, and to purchase the DVD.
4)  The Dragon's Way is a highly effective Qigong, nutrition, and lifestyle program that can resolve many chronic digestive issues including acid reflux. Read more here about this powerful program.