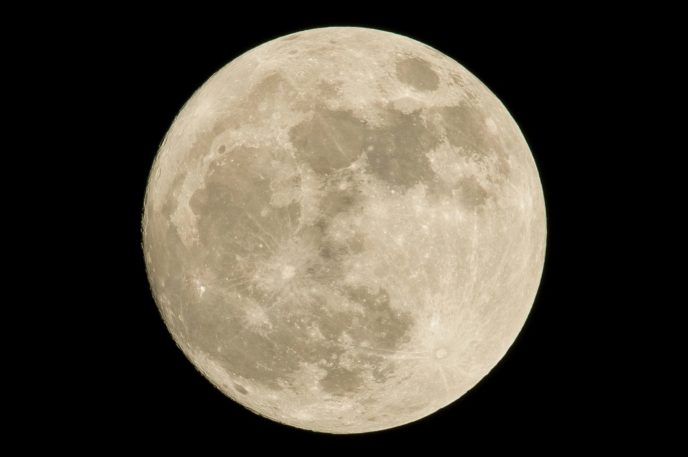 Although the moon is ever-present in the sky above, we are most keenly aware of it during a full moon. Its bright light seems to hold us in its embrace. The moon's hold on people has been fully documented for thousands of years. Farmers worked under the light of the moon and used the full moon's presence each month to embrace seasonal change. The moon cycles through its phases, but takes this opportunity—once every month—to achieve its potential. Now, as Spring is beckoning, with the Equinox around the corner, March's full moon guides us to see ourselves in its light, and work toward achieving our own potential.
March's Full Worm Moon peaks this Friday, March 18, at 3:20 AM (EST), two days before the Spring Equinox. Just as we've been preparing at the invisible level, so has Nature. As we exit the quiet solitude of Winter and embrace growth and change, we lighten our load. Closets are cleared, windows are washed and minds are refreshed through Nature's cleansing breeze. As we prepare for Spring, we practice our Qigong movements to energetically connect to the Qi of the coming season. These preparations help us to achieve a smooth transition into Spring.
The celestial presence of a full moon just days before the Spring Equinox is a powerful symbol of alignment and harmony. People all over the world have connected to celestial changes for many generations, ultimately giving rise to moon names that reflect changes occurring in Nature. The March full moon appears as Winter makes its final transition into Spring. If you notice what's happening around you, the temperature is slowly warming and the ground is softening. This allows earthworms to move within the soil and provides food for birds that are returning from winter migrations.
The moon's energetic power is at its peak during a full moon. To celebrate the newness of Spring and all of the bounty that follows, stand in a peaceful place on Friday, March 18, at 8:00 AM (EST), and hold The Dragon Stands Between Heaven and Earth. We will connect virtually, as we tap into the immense power of this celestial gift.
Catch the Opportunity!
Qi for Self-Care: (Complimentary) Grand Master Lu discusses how to apply traditional Chinese medicine for self-care. Class meets virtually the first and third Sunday of each month at 7:30 PM (EST). Learn more
Liver Qi Enhancement: Spring has sprung; Liver Qi is on the rise! Learn to flow harmoniously with Nature, as Grand Master Lu challenges all participants to reach new levels of health and healing. Hurry! This 10-day journey begins March 20, 2022.
TCM World Foundation will donate 100% of your registration fee to support the Ukrainian relief efforts. Together we will build a consciousness field of love and hope that transcends time and space. Register
Dragon's Way Qigong:
Incorporate 10 Qigong postures, an eating-for-healing plan, and wisdom to decipher the body's shared messages into your daily life. Our next
6-week program
begins April 18, 2022. Ready to move to the next level?
Instructor Training
begins March 21, 2022.