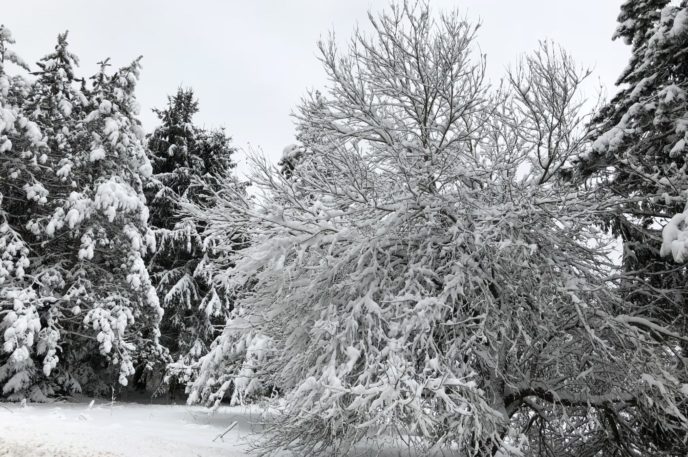 At the start of the new year, we all want to feel our very best—to set the stage for a fresh start. Because when you feel good, you look good. After all, the outside is a reflection of what's happening inside.
Follow these tips for a smooth transition into 2021:
1. Simplify your plate: Start the new year by cutting back on heavy foods. Slowly reduce your intake of meat and bread, adding warming soups, vegetables and fruit to your diet. Join our Winter Soup Cleanse, beginning January 17.
2. Simplify your day: Assess your daily routine. Where do you have energy leaks? What can you delegate? Commit to cutting back on one thing every week. Use that extra time to refresh and regrow your spirit.
3. Delve inward: Sit quietly for 5 minutes every day. If you've participated in one of our seasonal programs, choose a favorite Qigong posture and practice it for 15 minutes a day.
4. See the good around you: As you go through your day, choose to see the good. It may be hard to do at times, but if you look hard enough, you'll see that a change in perspective can bring out the good in every situation.
5. See the good within yourself: Always look for the good–especially in yourself. If you've made mistakes in the past, begin to forgive. You're human; you've made mistakes—we all have. Allow yourself to move on and begin your year of health, vitality and promise.
6. Be open to possibilities: The start of 2021 is a fresh new book with blank pages. As you wake each morning, you get to write your new story. Make it a good one!
Happy New Year 2021: A Look Ahead
Check out our Calendar of Events for fresh, new ways to ring in the new year: Women's Health, Winter Soup Cleanse, Qigong classes and much more!
Join our upcoming Morning Qigong with Grand Master Lu. This session is all about building Kidney Qi and learning why Kidney energy is the root of your genetic code. Zoom classes are held every Saturday and Tuesday from February 6-27, 8:00 AM (EST).