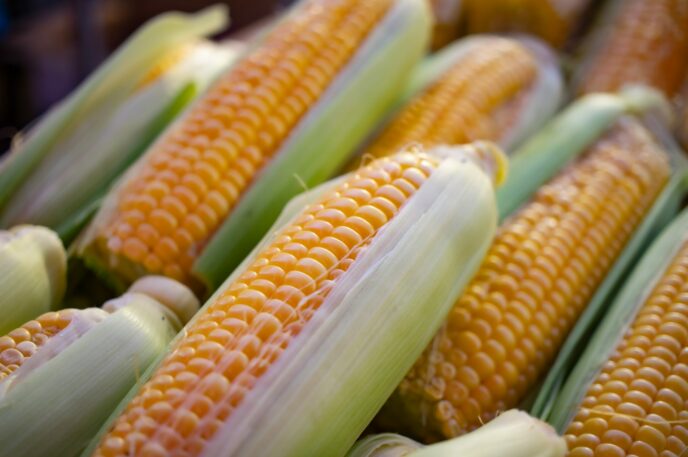 As we usher in summer and honor those who sacrificed for our freedom, we often celebrate with the quintessential backyard barbecue.
While plates may be a-brimming with greasy cheeseburgers and sweet desserts, we'd like to introduce four recipes that are just as delicious (or even moreso) and don't leave you feeling full, bloated, and uncomfortable for a few days on end. These recipes fit in perfectly with the eating-for-healing portion of Dragon's Way Qigong®, a complete body, mind, and spirit wellness program created by Grand Master Nan Lu.
Foods in our Dragon's Way Qigong program are chosen for their energetic connection to the body. In addition, eating close to Nature (fresh, seasonal foods) and those that are easy to digest (cooked foods and warm drinks) ensures that the body doesn't need to use too much Qi for digestion. Instead, this energy can be used for healing. What a powerful approach to eating!
This summer, add some new options to your barbecue menu. Try the four recipes listed below or search through our recipe database to find a favorite of your own. And of course, Nature provides the sweetest dessert: watermelon fresh off the rind. For a gourmet twist, cube the watermelon, drizzle with balsamic vinegar, and add freshly ground black pepper!
Recipe 1: Toasted Polenta with Roasted Eggplant and Tomato
This beautiful appetizer is simple, delicious, and a healthy way to start off a light meal. Roasting tomatoes brings out their natural sweetness.
1 small eggplant, cut into ¼" rounds
½ tube prepared organic polenta, cut into ¼" rounds
3 Roma tomatoes, cut into ¼" rounds
Freshly ground salt and pepper, to taste
2 Tablespoons fresh thyme
P
reheat the oven to 425°. P
repare two large cookie sheets by coating each with 2 Tablespoons of olive oil.
Place eggplant slices on the first cookie sheet. Flip the eggplant so that both sides are coated in olive oil. Season with salt, pepper, and fresh thyme.
Place polenta and tomato slices on the second cookie sheet. Be sure the foods are placed in a single layer. Season with salt, pepper, and the remaining fresh thyme.
Place both cookie sheets in the hot oven and roast for about 45 minutes, flipping the vegetables halfway through. 
When finished, the eggplant should be golden brown on both sides. 
The polenta should be soft in the middle, but should begin to crisp on the edges.
Let the vegetables cool 5 minutes, and then layer them in a serving dish—eggplant on bottom, polenta in the middle, and roasted tomato on top. Season to taste with fresh salt and pepper. Add fresh thyme, if desired.
Dragon's Way Qigong Tips:
P
olenta (made from corn) supports Stomach function, roasted tomatoes benefit your Heart, and the eggplant gives your Liver function a boost!
Chef Tips:
Summer is the best time to look for shortcuts in the kitchen! Using prepared polenta is a great way to lessen your prep time, so you have more time to enjoy with friends.
Recipe 2: Shrimp and Bean Bruschetta
This tasty salad can be served on its own as a light lunch, or atop tiny toasts. It's one of our favorites, and a perfect addition to your summer barbecue!
1 ½ cups
cannellini beans
2 Tablespoons olive oil
¼ red onion, finely chopped
Zest and juice from 1 lemon
2 Tablespoons mixed fresh herbs, finely chopped, such as rosemary, cilantro and/or mint
1 baguette, sliced into 16 rounds, optional
2 Tablespoons olive oil
1 clove garlic, halved
16 large shrimp, peeled
4 wooden skewers, soaked for 30 minutes or more
Salt and freshly ground black pepper, to taste
P
lace the beans, olive oil, onion, lemon juice and zest, and all but 1-2 teaspoons herbs in a bowl and mix to combine. Season with salt and pepper.
Brush the toasts with olive oil and rub the toast with the cut side of the garlic. Toast over the grill for 3 minutes, or until lightly browned.
Season the shrimp with salt and pepper and brush with olive oil. Sprinkle the remaining herbs over the shrimp. Feed onto a skewer and cook over the grill until opaque and cooked through, 2-3 minutes on each side.
To assemble, spoon the bean salad onto the toasts. Then top with grilled shrimp.
Dragon's Way Qigong Tips:
Shrimp is associated with the Kidney and the Water element. This organ gains support from a salty taste, so seaweed and all types of seafood will help strengthen the Kidney. Ever have a craving for salt? This is the body's S.O.S. that your Kidney function needs support! The Kidney is also known as the mother of the Liver. When the mother is balanced, the child will receive the benefits.
Cannellini beans have a more delicate flavor than some other beans. If you don't have them on hand, substitute great Northern beans or chick peas. Just give the chick peas a little smash first. Want some other options? Replace the beans with 2 chopped avocados or replace the shrimp with add a handful of chopped cherry tomatoes and cucumbers.
Recipe 3: Summery Corn Salad
Nothing says a summer barbecue more than corn on the cob!
4 corn on the cob, silks reserved
1 cup cherry tomatoes, quartered
4 scallions, chopped
¼ cup fresh basil, thinly sliced
3 Tablespoons extra virgin olive oil
Juice of 1 lemon
Freshly ground salt and pepper
Boil the corn in a large pot until cooked through. Remove from the water and let sit until cool. Carefully cut the kernels off of the cob and place them in a bowl. Add the tomatoes, scallions, and basil.
Add the olive oil, lemon, salt, and  pepper into a small jar with a  tight-fitting lid. Shake well to combine. Pour the dressing atop the salad. Mix to combine.
Dragon's Way Qigong Tips:
After you finish husking your corn, be sure to save the silks. When boiled, these fibers create a delicious tea to help rebalance your digestive system.
Read more here
.
Fresh corn is best, but in a pinch, a bag of frozen corn makes a good substitute. Do not boil the frozen corn. Instead, thaw in the refrigerator or quickly blanch it in hot water.
Recipe 4: Quinoa Topped with Crunchy Chickpeas
This recipe can be enjoyed piecemeal (just the quinoa or just the chickpeas) or as a complete dish. Be sure to roast the chickpeas right before serving so they maintain the perfect texture—crunchy outside and soft inside.
1 can (10 ozs) chickpeas, rinsed, drained, dried well
1 cup white quinoa, rinsed, drained
Freshly ground sea salt, to taste
1/3 cup kalamata olives, roughly chopped
1/4 teaspoon chives, chopped (optional)
Option: Add arugula or a green of choice while the quinoa is still warm.
Preheat the oven to 375°F. Place chickpeas on a small baking sheet and coat with half of the olive oil.
Bake until the chickpeas are crisp, about 35-40 minutes. Shake the pan every 15 minutes. 
Remove from the oven, and while still warm, add the zest of one lemon. S
hake again to mix.
Meanwhile, prep the quinoa: Melt butter in a medium-sized pot over medium heat. Add the rinsed quinoa to the melted butter and mix to toast the quinoa, about 5 minutes. Add the water or broth and simmer for 15-20 minutes or until all of the liquid has been absorbed. Remove from the heat. Stir in remaining oil, salt, olives, and onions. If you'd like to add a leafy green, do so now.
Plate the quinoa. 
Top with the crispy chickpeas and freshly cut chives.
Dragon's Way Qigong Tips:
Quinoa has a warm essence that helps to remove dampness and stagnation from the body. Many other elements of this recipe have healing benefits as well. Olives and sea salt are both beneficial to the Kidney, and lemon and chives boost your Liver. And in addition to adding a nice crunch, the chickpeas help strengthen the Spleen, Heart, and Lung.
Looking for a quick, healthy food to bring to the beach or serve with cocktails? Leave the quinoa out and instead, double the amount of chickpeas. You'll be surprised how quickly these crispy little treats disappear!
There's More to Explore!
Learn more about Dragon's Way Qigong®. Find an instructor in your area!
Heart Harmony Summer ReSet: June 21-28, 2023. Join us for seven days of Qigong practice and eating for healing, along with guidance and wisdom from Grand Master Lu. It's a week-long experience you will not want to miss! Learn more and register today.