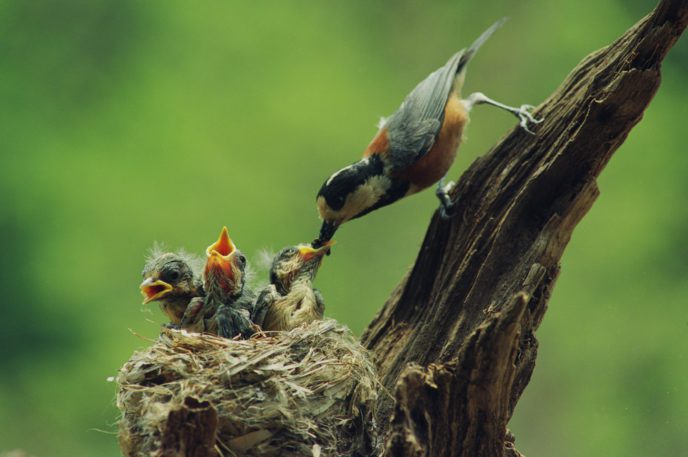 In Nature, we see mamas of all kinds caring for their babies. Squirrel mamas nurse their babies until they are about 12 weeks old. Opossum mamas protect their babies in their pouches until they are old enough to ride on their backs. Octopus mamas will starve themselves and even eat their own tentacles so that their little ones have enough to eat. Bird mamas and papas build nests and chop up worms into tiny pieces to feed their new babies. Orangutan mamas care for their babies until they are "first graders" and then receive visits frequently for another decade before the youngsters are ready for their own independence.
Nature's relationships are miraculous and in many ways, mirror our human relationships. In Nature, we catch a glimpse of ourselves. Mothers give and give. They sacrifice themselves so that their babies (whether newborn, child, teen or adult) can have their needs (and wants) fulfilled.
So, this Mother's Day and everyday, we celebrate you! All mothers—whether by birth or through heart—share this common link. And often, these giving, nurturing souls leave little time to care for themselves. A famous Chinese adage says that if a mother is healthy and peaceful, her child will be strong. So, take time to care for you and your mother(s)!
Tip #1: Turn off your computer and cell phone for the day. Your overloaded mind and digestive system will thank you for the break.
Tip #2: Take a long, slow walk to reconnect to Nature. Remember how you experienced the trees, the flowers and the wind as a child. Let Nature's energy restore you!
Tip #3: Do something you really love. Whether it's dancing, roller skating, or having a picnic, enjoying life is an age-old secret for good health.